About Mowbray Vet
Veterinarians and Nursing Staff
Local Vets in Mowbray
About Our Clinic
Mowbray Veterinary Clinic is a small animal practice in Launceston, Tasmania which first opened its doors in 1992.  Since then the clinic has grown to employ four full time veterinarians through its work in the community and its dedication to animal welfare.
Improving the human-animal bond through effective and compassionate veterinary care is central to everything we do.
All of our veterinarians are current members of the Australian Veterinary Association, Sydney University's Continuing Education Program and the International online Veterinary Information Network.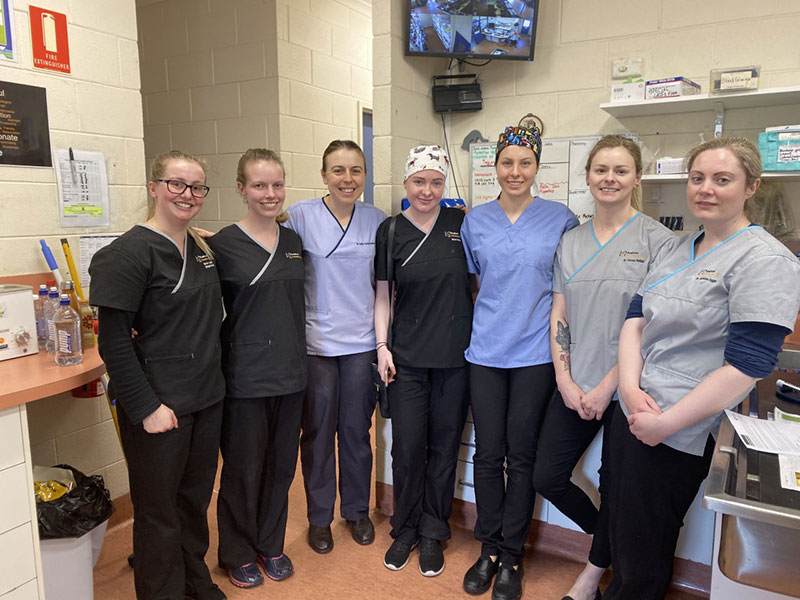 Need An Appointment
You can give us a call to book an appointment or use our online booking system, which lets you make your appointments online but also helps you manage your existing appointments.
Our Clinic Opening Hours
9:00am to 7:00pm Monday to Friday,
9:00am to 2:00pm Saturday
Sunday – Closed.
Appointments
Consultations by Appointment 7 days a week –
Out of Hours service available most days.
Call (03) 6326 4900.
Clinic Address
Mowbray clinic at 9 Pleasant Street, Launceston, Tasmania 7248.
Dr Sally-Anne Richter
Holds a Bachelor of Veterinary Medicine, graduating with Honours from Melbourne University. She moved to Tasmania in 2011 where she began working with Large and Small animals before coming to Mowbray Veterinary Clinic in 2015. In 2015 she completed the Small Animal Surgery Continuing Education course through Sydney University, and became a member of the Australian and New Zealand College of Veterinary Scientists and Small Animal Surgery, passing her written and oral exams with highest marks. When not in the clinic you can usually find Sally-Anne on top of a mountain playing her bagpipes or playing with her two cats Brian and Lucy.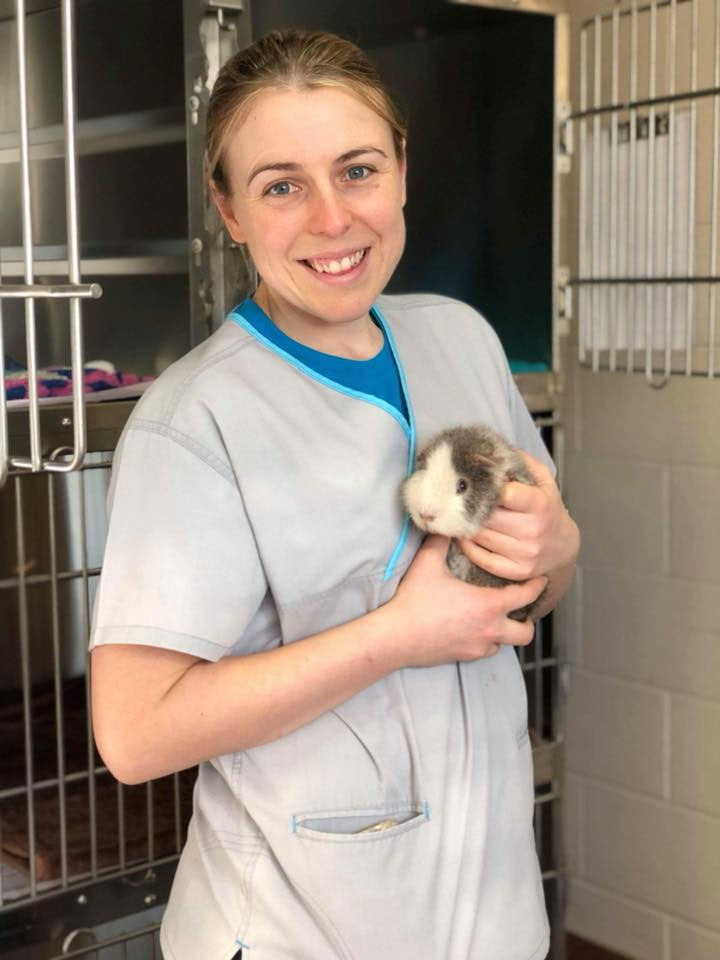 VetPay
Payment options for all your vet care needs. Start your pet's treatment now and pay for it over time.
Our Articles
We have a range of articles with information to help keep your pets safe and health.  
Check our our blog
Safe Hands
Put your pet's wellbeing in safe hands! From cats and dogs of all breeds and sizes, to rabbits, ferrets and other small furry friends, our local vets in Launceston provide exceptional care for both patients and their families through various diagnostics and treatments.
Dr Sinead Phillips
Holds a Bachelor of Veterinary Science from the University of Melbourne.  She graduated in 2017 and moved to Launceston where she began working in mixed practice.  She spent a brief period working in Smithton prior to returning to Launceston to work at MVC.  Sinead has a keen interest in elderly and palliative patient care as well as ultrasound imaging.  When not at work Sinead is often seen hiking Tasmania and painting.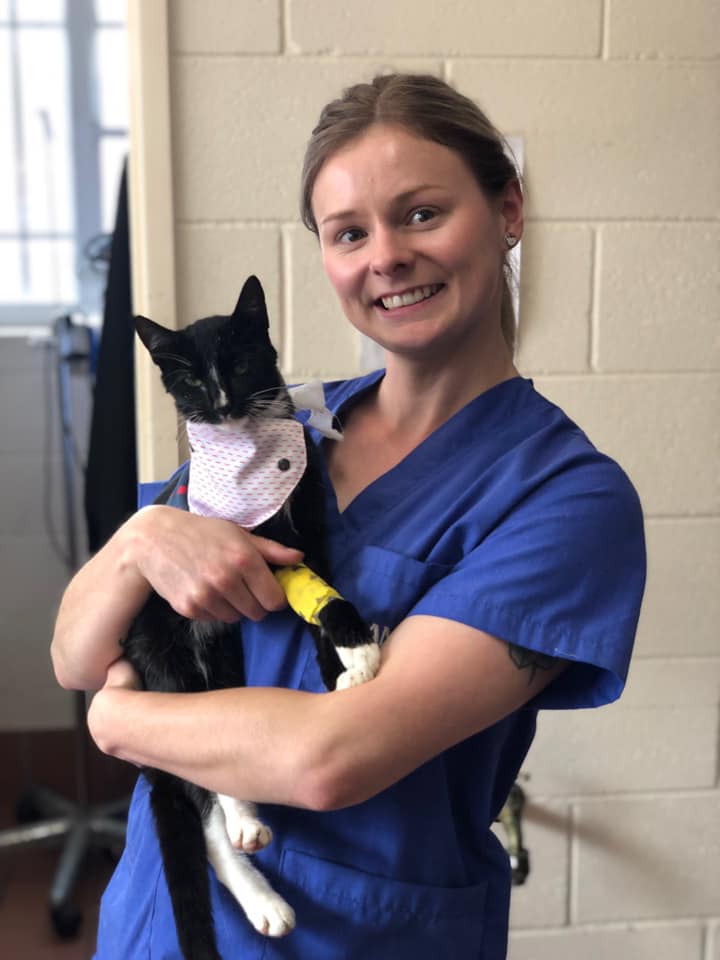 Dr Madeleine Gugger
Dr Madeleine Gugger graduated from the University of Adelaide with a Doctor of Veterinary Medicine in 2013. Originally from Victoria, she moved to Tasmania in 2014 and has settled in Launceston. Madeleine completed a Sydney University continuing education course in Small Animal Clinical Pathology in 2018 and attends many small animal seminars and conferences in Tasmania. In her spare time Madeleine is an accomplished gamer and also keeps busy with her three cats Patch, Boris and Louie who were all rescue cats who she adopted.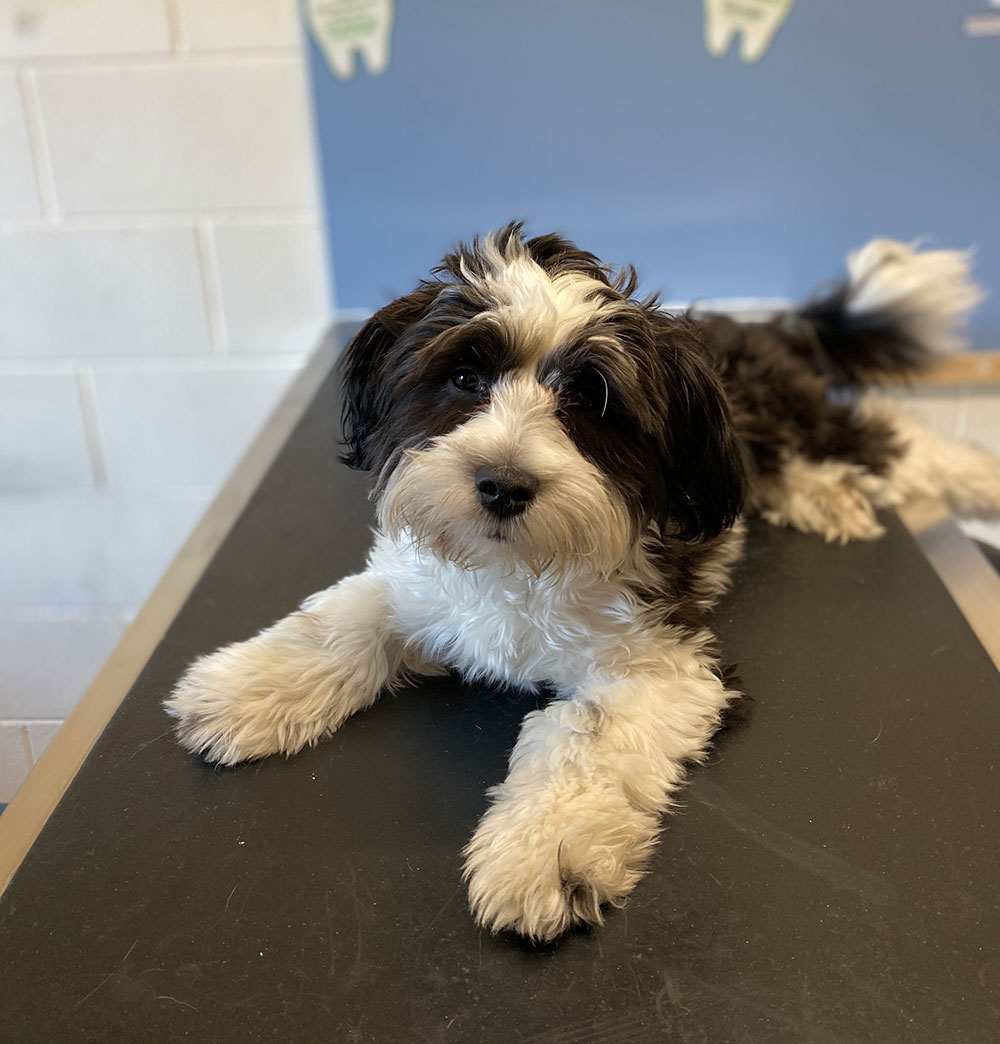 Marilyn (Maz) Thomas – Practice Manager
Marilyn info coming soon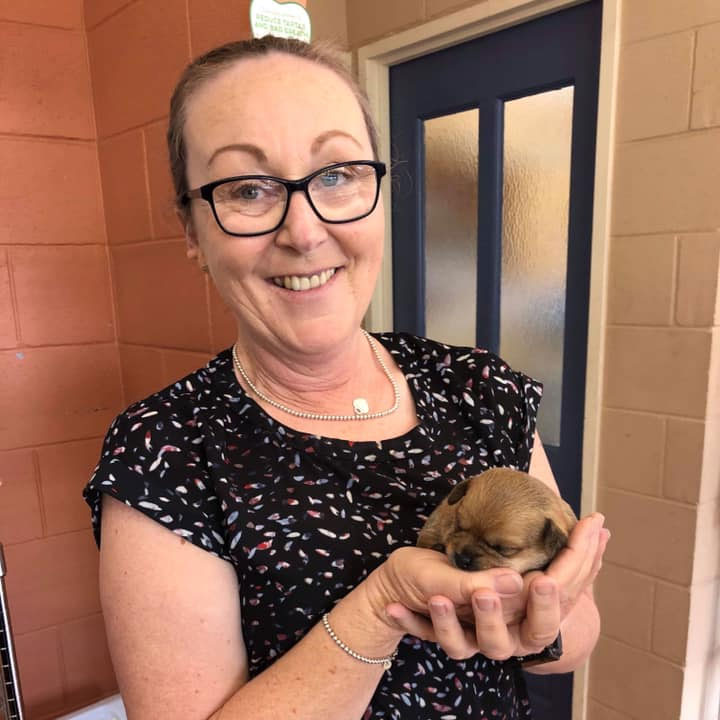 Receptionist Alice
Alice joined our team in 2017 post working at the Launceston Aquatic Centre in a receptionist role. She brings experience in phone call management and administrative work and is the friendly face you will meet as soon as you arrive at MVC. When she is not at work she is playing netball for which she has won many awards, and playing with her Boxer Layla and her Labrador Frank. Alice also has a lot of experience with pet parrots, having an Indian Ringneck called Bonnie.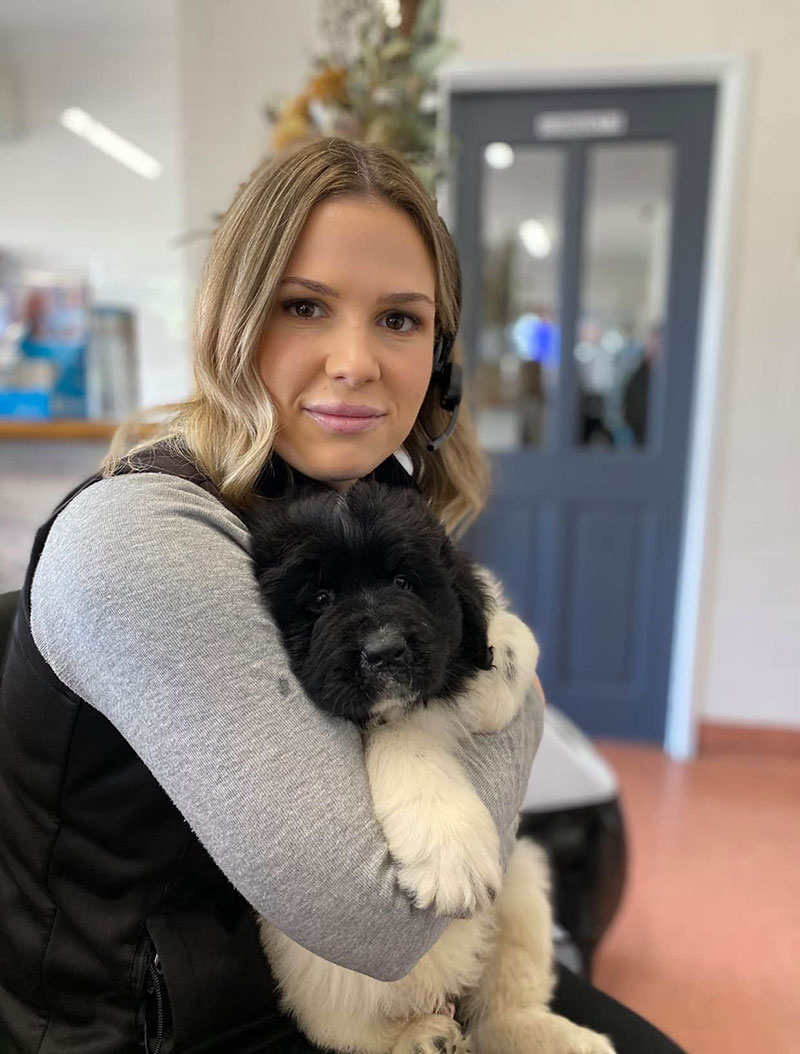 Nurse Leah
Nurse Leah joined our team in 2018 post beginning her training at Longford Veterinary Clinic. Leah has just completed her Certificate IV in Veterinary Nursing through Open Colleges and was awarded her badge at the Tasmanian Veterinary Conference in November 2018. Leah has a pet Daschund called Gilbert and a Labrador called Wilbur. Leah enjoys baking delicious food and taking the dogs to the beach.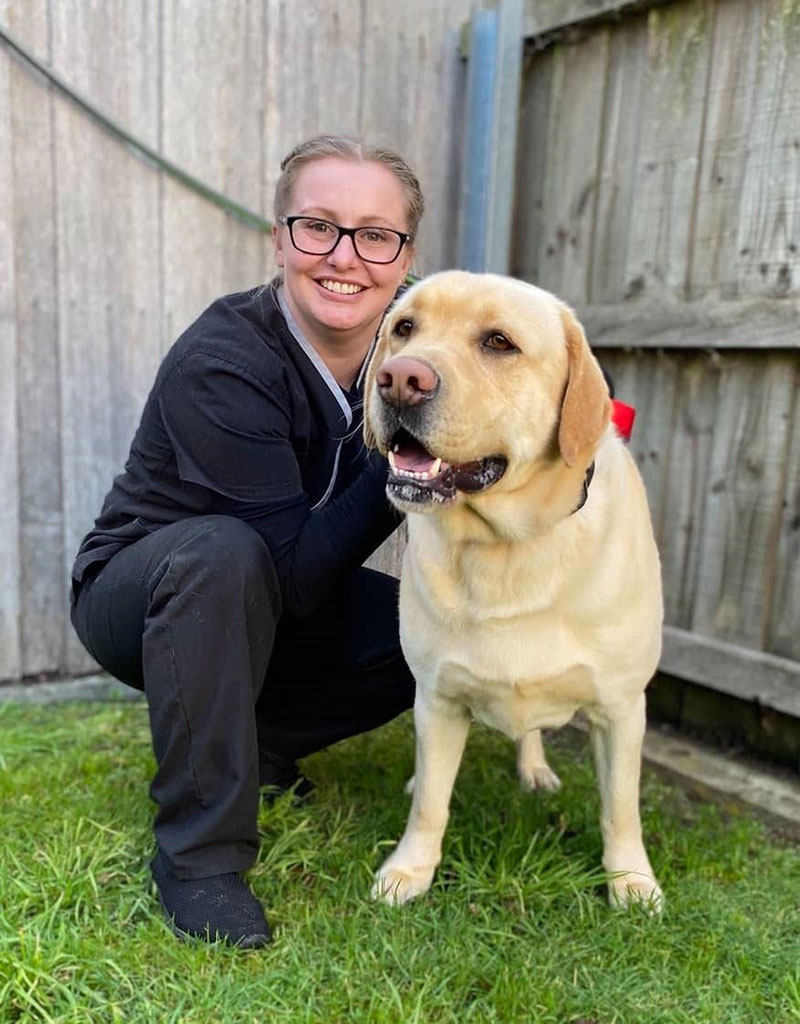 Nurse Kate
Nurse Kate began working at MVC in 2017 post working at Legana Veterinary Clinic. She is currently studying her Certificate IV in Veterinary Nursing through Tafe NSW and enjoys learning about animal welfare and surgery. She has a beautiful West Highland Terrier called Bella and has a huge heart for animals of all species. Kate was recently awarded a volunteering opportunity to the Soi Dog Foundation in Thailand and is excited to be visiting this amazing shelter in 2019.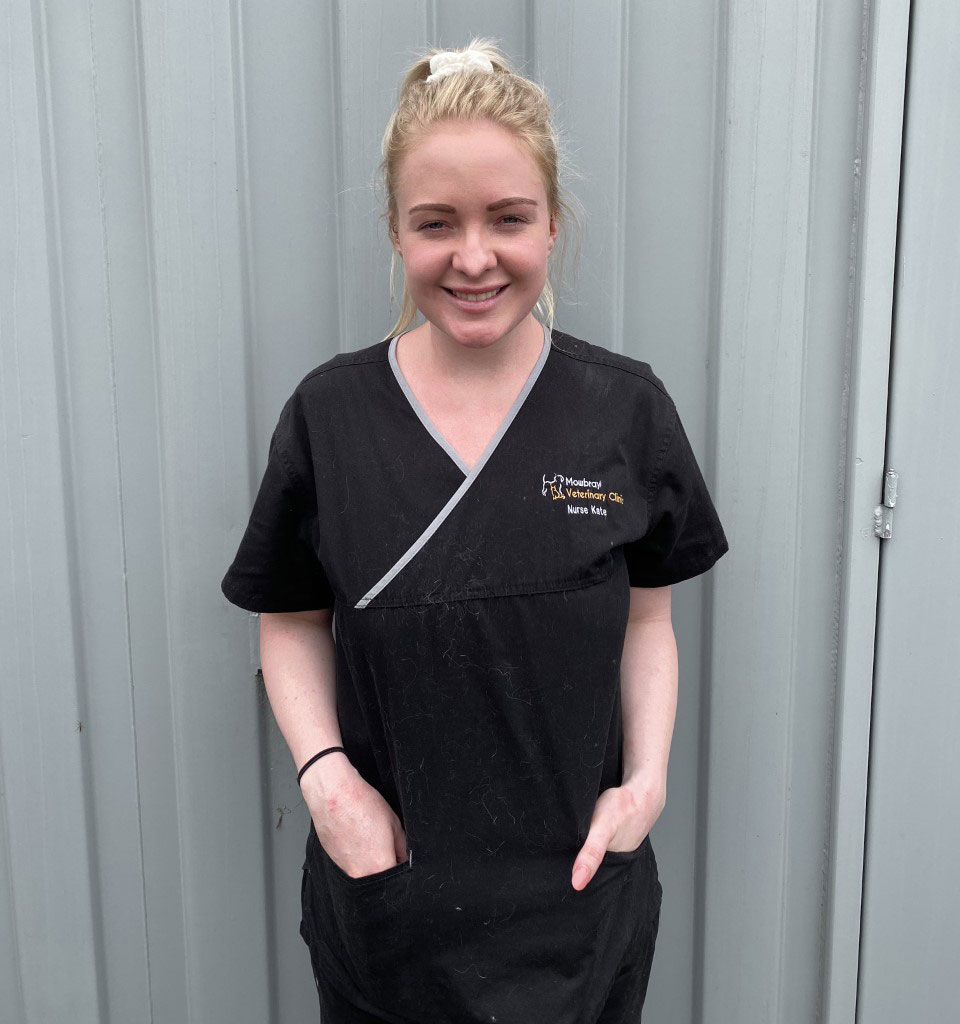 Nurse Kendra Foster-Baker 
Kendra info coming soon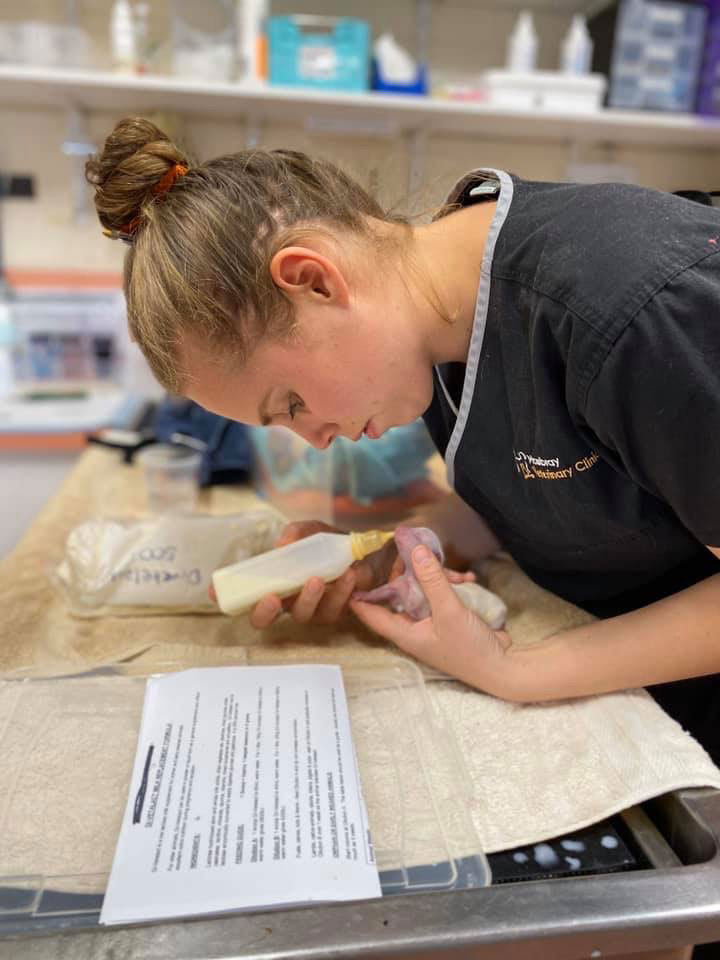 Nurse Susanne Thirkell-Johnston
Susanne info coming soon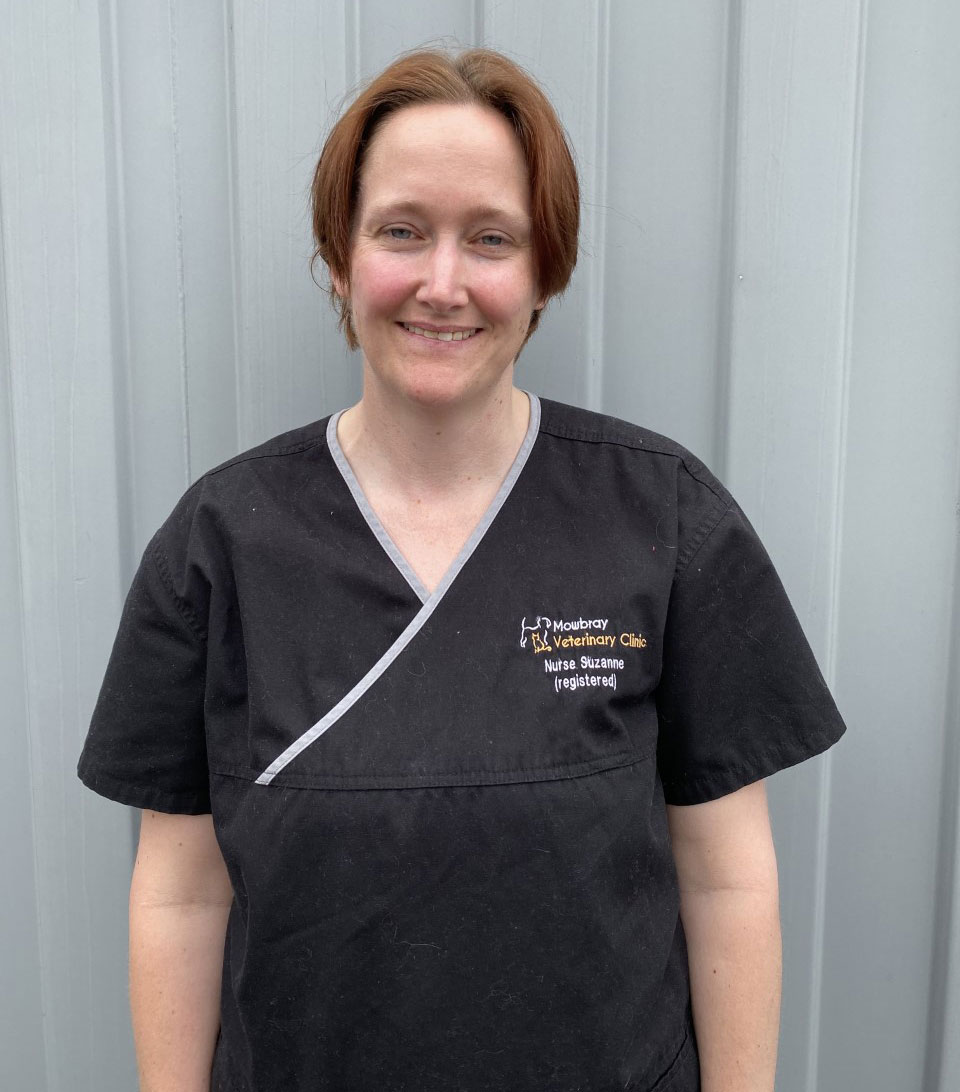 Nurse Vanessa Patterson 
Vanessa info coming soon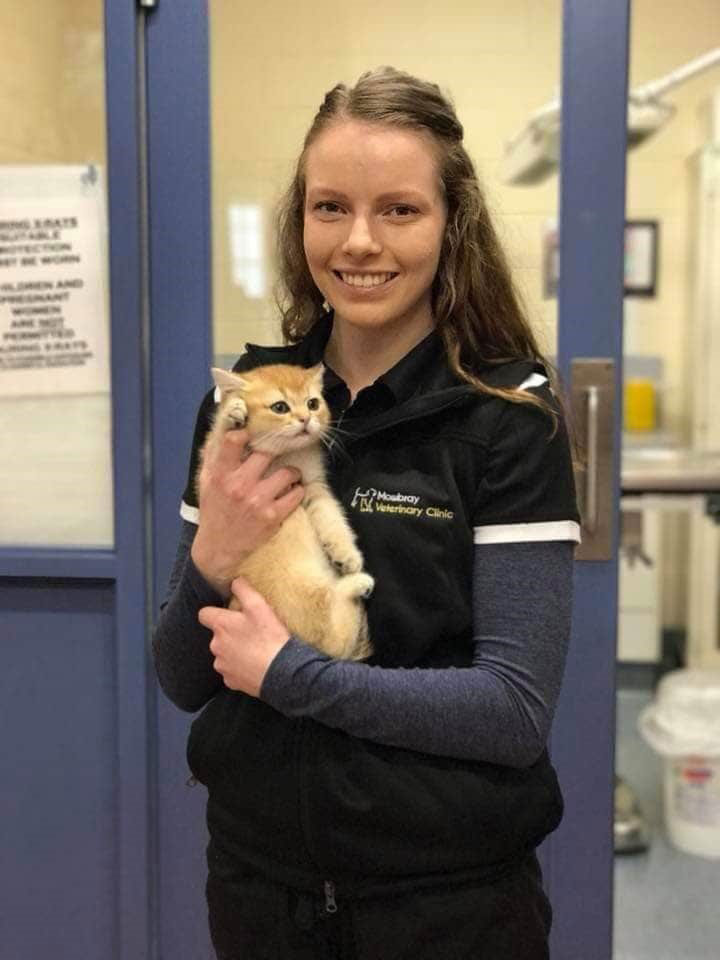 Nurse Anna Morley
Anna info coming soon
Nurse Amelia Wells
Amelia info coming soon
Nurse Bree Calder
Bree info coming soon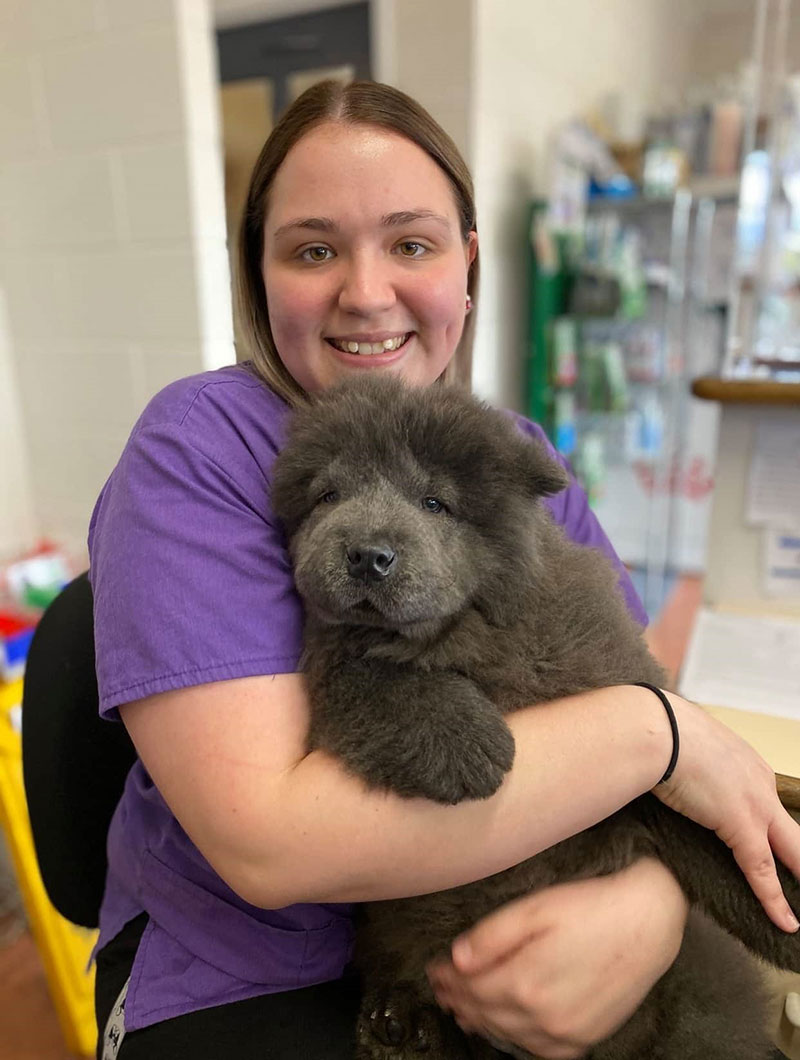 Junior Nurse Molly
Nurse Molly began work at MVC as a volunteer while still a student at St Patricks College in 2018. She is currently studying her Certificate III in Veterinary Nursing through the Australian College of Veterinary Nurses. She has two lovely pugs at home called George and Charlie.