About Mowbray Vet
Veterinarians and Nursing Staff
Local Vets in Mowbray
About Our Clinic
Mowbray Veterinary Clinic is a small animal practice in Launceston, Tasmania which first opened its doors in 1992.  Since then the clinic has grown to employ four full time veterinarians through its work in the community and its dedication to animal welfare.
Improving the human-animal bond through effective and compassionate veterinary care is central to everything we do.
All of our veterinarians are current members of the Australian Veterinary Association, Sydney University's Continuing Education Program and the International online Veterinary Information Network.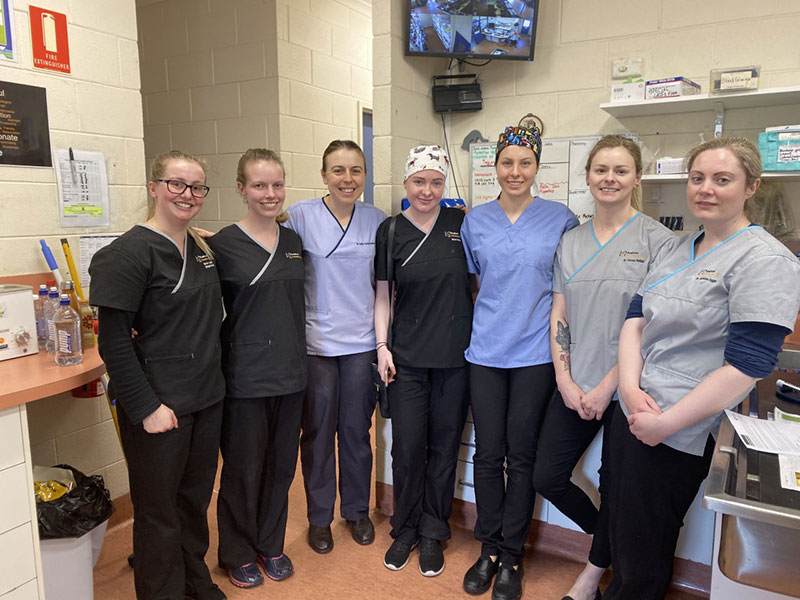 Need An Appointment
You can give us a call to book an appointment or use our online booking system, which lets you make your appointments online but also helps you manage your existing appointments.
Our Clinic Opening Hours
9:00am to 7:00pm Monday to Friday,
9:00am to 2:00pm Saturday
Sunday – Closed.
Appointments
Consultations by Appointment 7 days a week –
Out of Hours service available most days.
Call (03) 6326 4900.
Clinic Address
Mowbray clinic at 9 Pleasant Street, Launceston, Tasmania 7248.
Dr Sally-Anne Richter
BVSc (Hons) MACVS
Holds a Bachelor of Veterinary Medicine, graduating with Honours from Melbourne University. She moved to Tasmania in 2011 where she began working with Large and Small animals before coming to Mowbray Veterinary Clinic in 2015. In 2015 she completed the Small Animal Surgery Continuing Education course through Sydney University, and became a member of the Australian and New Zealand College of Veterinary Scientists and Small Animal Surgery, passing her written and oral exams with highest marks. When not in the clinic you can usually find Sally-Anne on top of a mountain playing her bagpipes or playing with her two cats Brian and Lucy.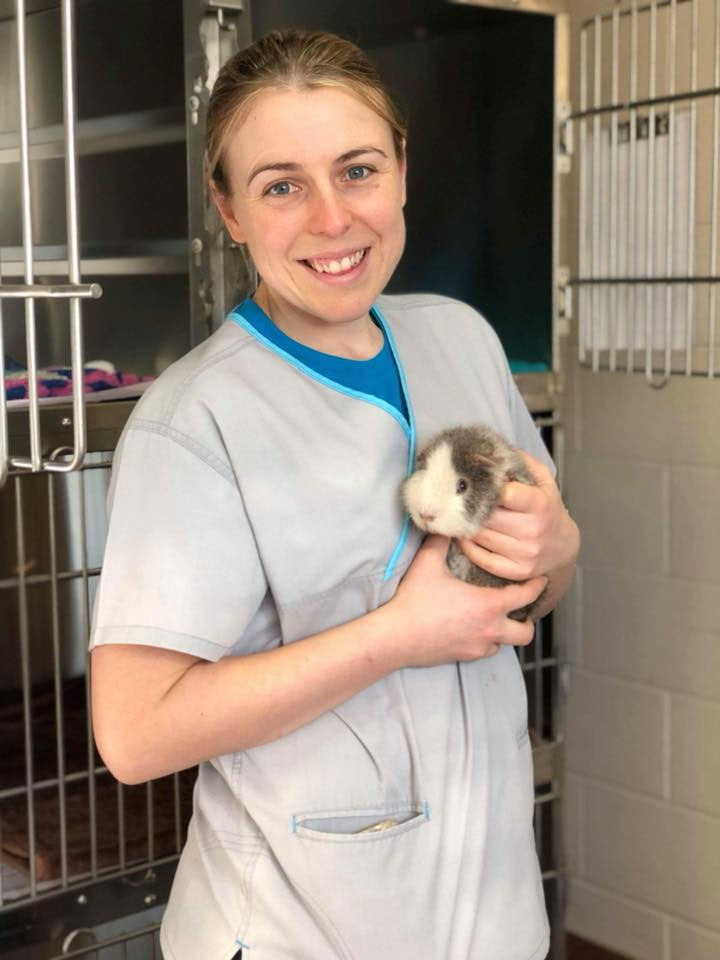 Dr Carolynn Evans BSc BVMS MVS(SAP)
I started working at MVC in 2022. I have been a veterinarian since 2001. I spent time working overseas in the UK for 3 years after graduation in mixed practice. I then returned to Australia and worked throughout Vic, Tas and WA as a locum in mixed practice before settling in Hobart and working in small animal practice – where I completed my Masters in Veterinary Studies in Small Animal Practice.
I currently work 3 days a fortnight at MVC and spend the rest of my week managing and working on my beef property past scottsdale where we breed pedigree Shorthorns. I enjoy all aspects of veterinary medicine – but especially internal medicine and anesthesia. I have too many animals on the farm – 4 dogs, 2 cats, 5 peacocks, 10 chooks, 6 pigs, 5 goats and 200+ cows. I love to spend my free time outside feeding and talking to my cows and playing tractors with my 7 year old son!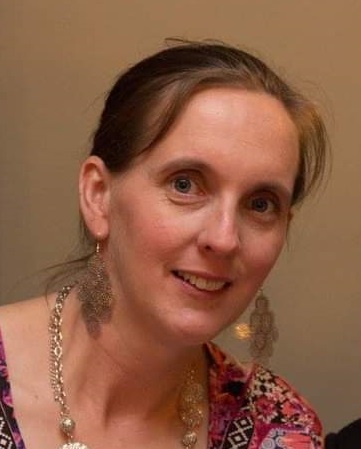 Dr Alice Lamont BVM&S MRCVS
Profile coming soon.
Dr Angela Thomson BVSc
Profile coming soon.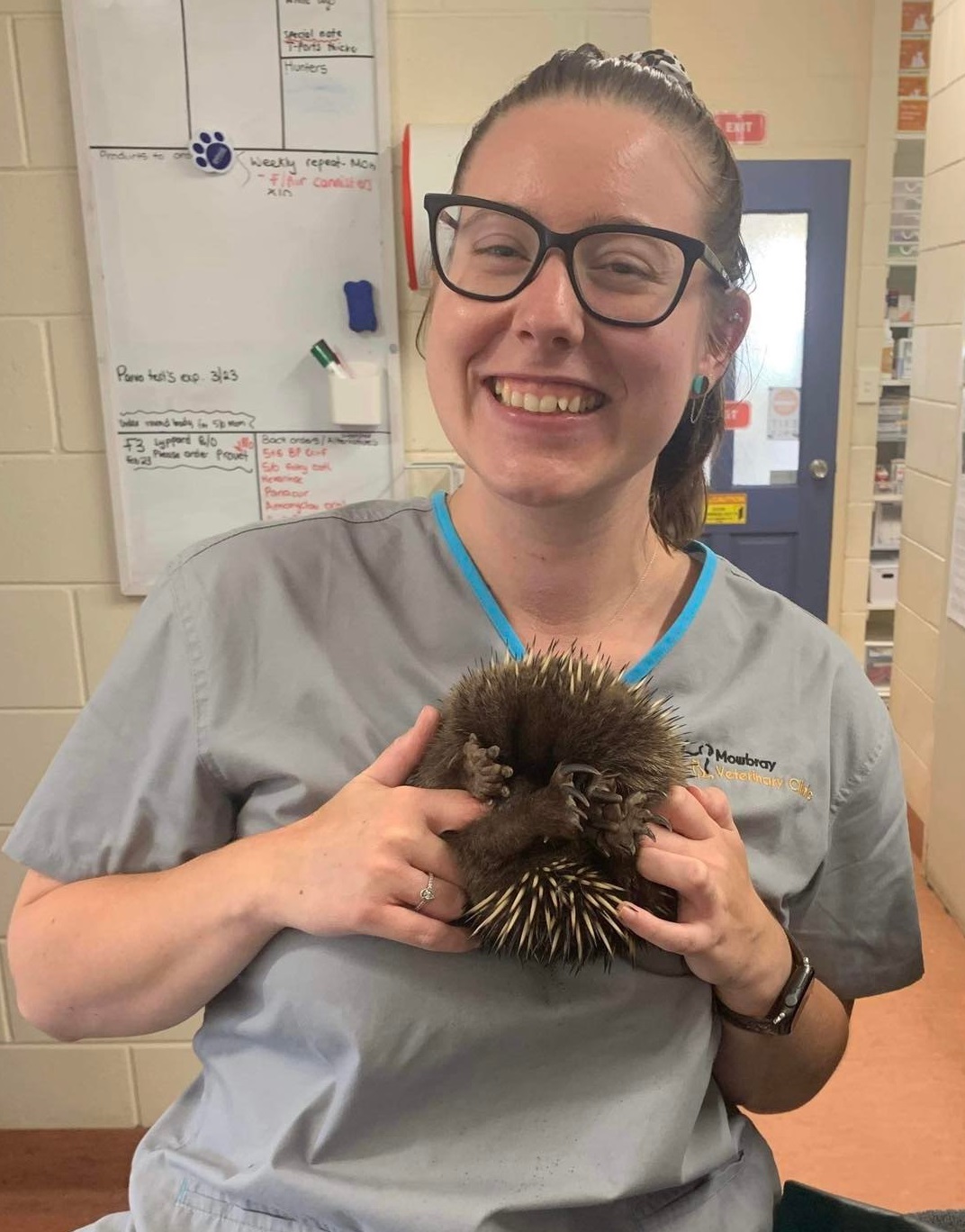 Dr Tina Lee HonBSc MFE DVM(dist)
I earned my Doctor of Veterinary Medicine with distinction from Murdoch University after dabbling in a career in Economics. My passion lies in wildlife medicine and conservation, having worked with wild species across 3 continents, and I'm happy treating all species, from mice to birds and everything in between! I have a special interest in feline medicine and the care of elderly patients. In my free time, you'll find me discovering all Tasmania has to offer or looking after my growing menagerie of pets.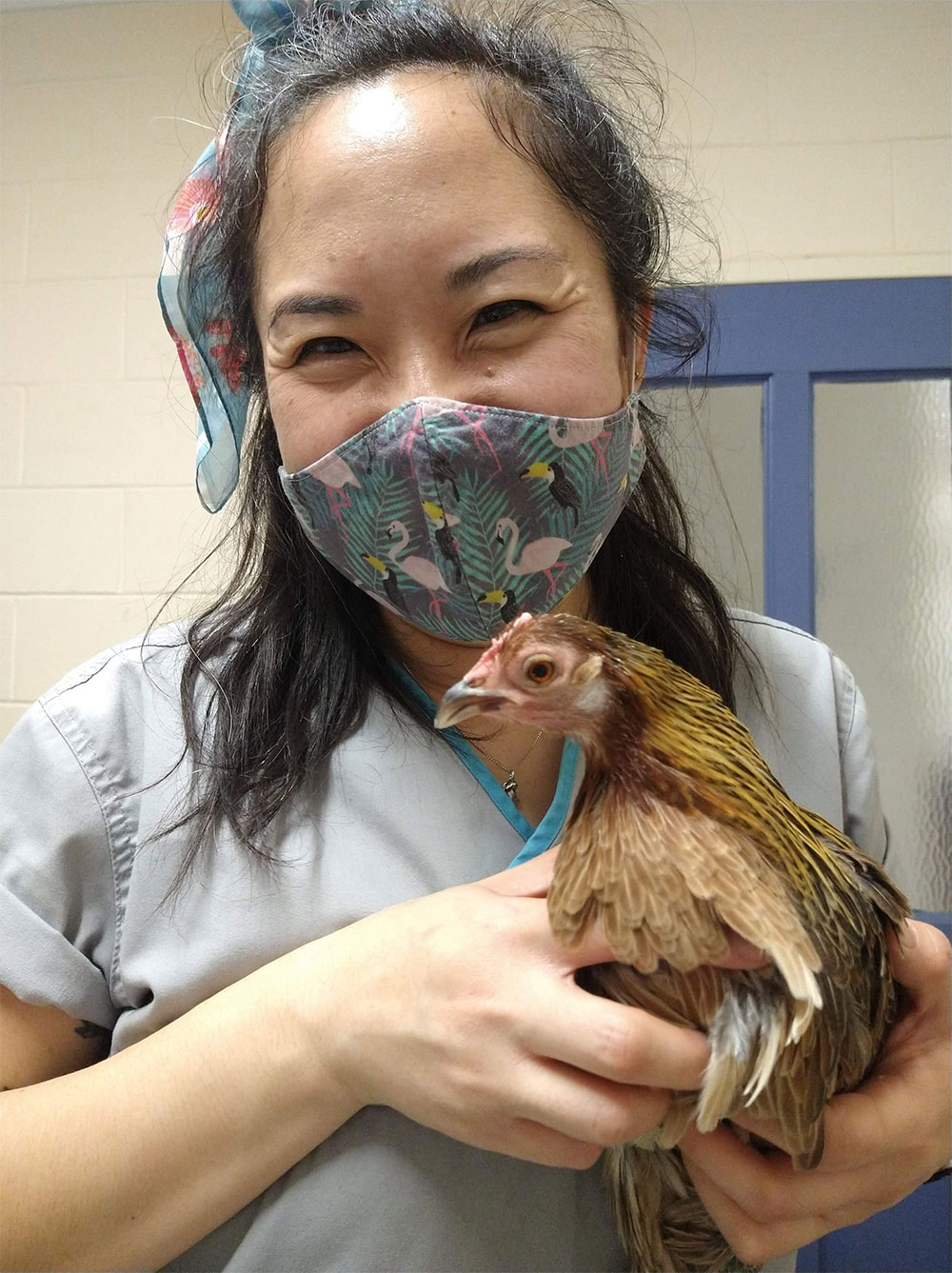 Dr Marcia Templar BVSc
Dr Marcia joined the team at MVC in 2021 from Exeter Venterinary Clinic and has a genuine interest in general veterinary medicine.
Dr Marcia has two cats, Spare (yes, it was a left over kitten) and Wildfire (yes, it is a ginger cat)!
When not at work Dr Marcia loves a good Sunday sleep-in and spending time with family.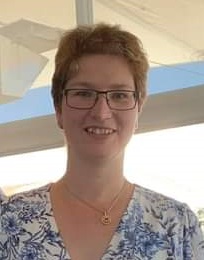 Dr Nikki Tapp
Profile coming soon.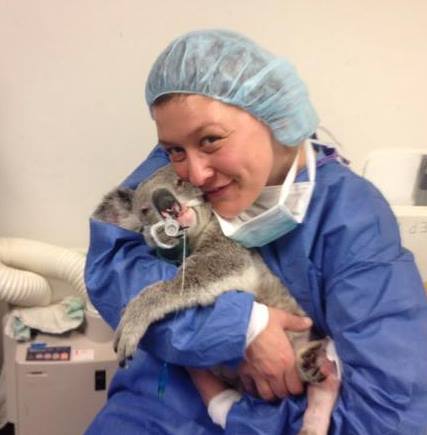 Karolyn Bertino – Practice Manager
Profile coming soon.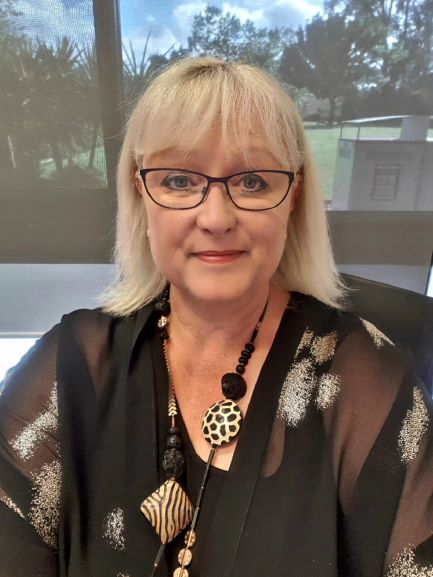 Leah – Head Nurse
I joined the Mowbray Vet team in 2018, after working at Longford Veterinary Clinic.

I have completed my Certificate IV in Veterinary Nursing through Open Colleges and was awarded my badge at the Tasmanian Veterinary Conference in November 2018. I have two fur babies Gilbert, Dachshund and Wilbur, Labrador.  Unfortunately Gilbert has been diagnosed with Prostate Carcinoma/Transitional Cell Carcinoma, as you can see in my photo, Gilbert and I celebrating Gilbert finishing 20weeks of palliative chemotherapy.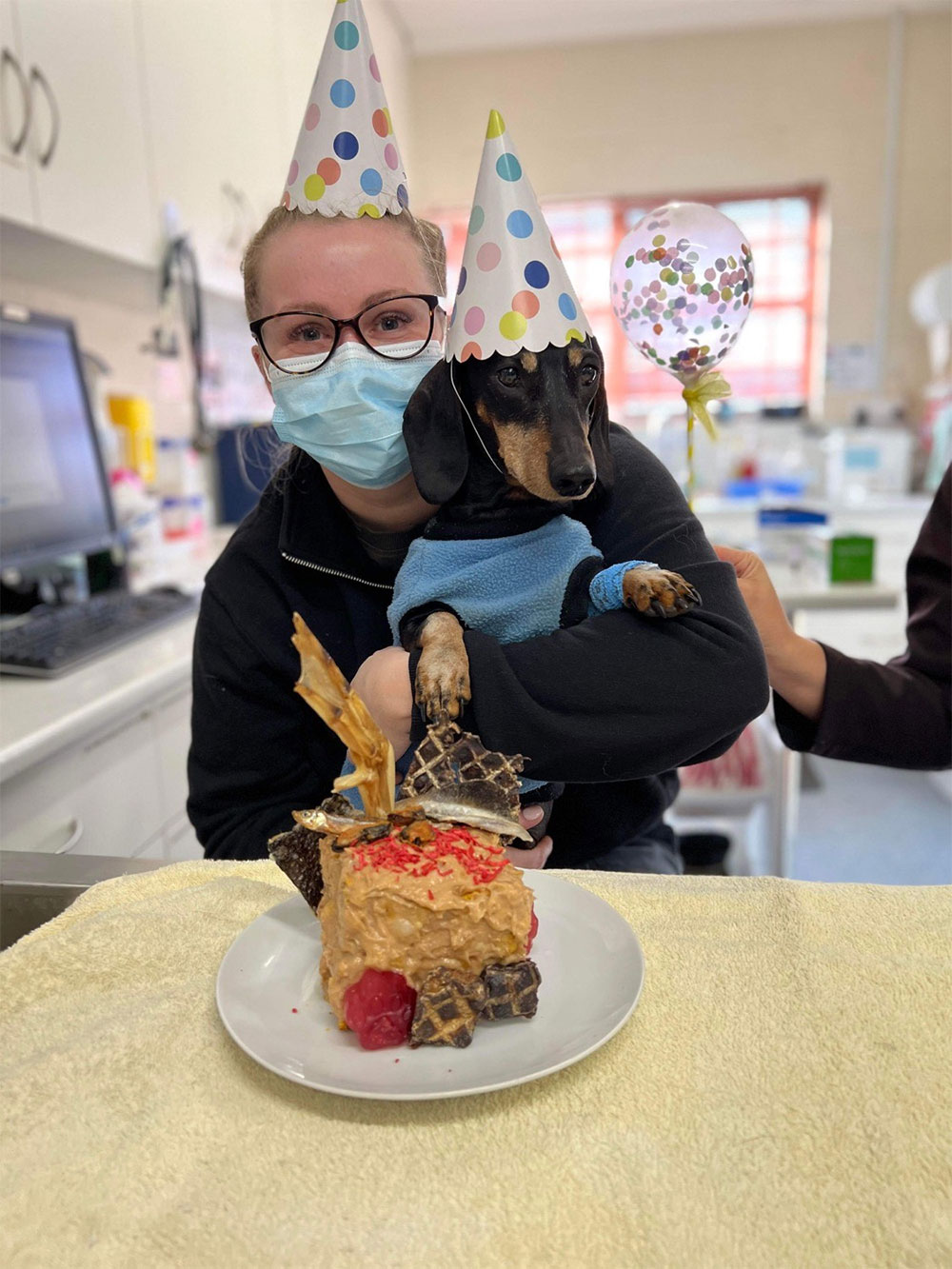 Aquis – Nurse
I started working at mowbray vet in July 2022, after completing my cert 2 in animal studies. I'm currently studying my cert 4 in veterinary nursing and hope to complete it soon. I have one dog Kruze,  who spends a lot of time getting up to mischief. In my spare time I love spending time outdoors and at the beach.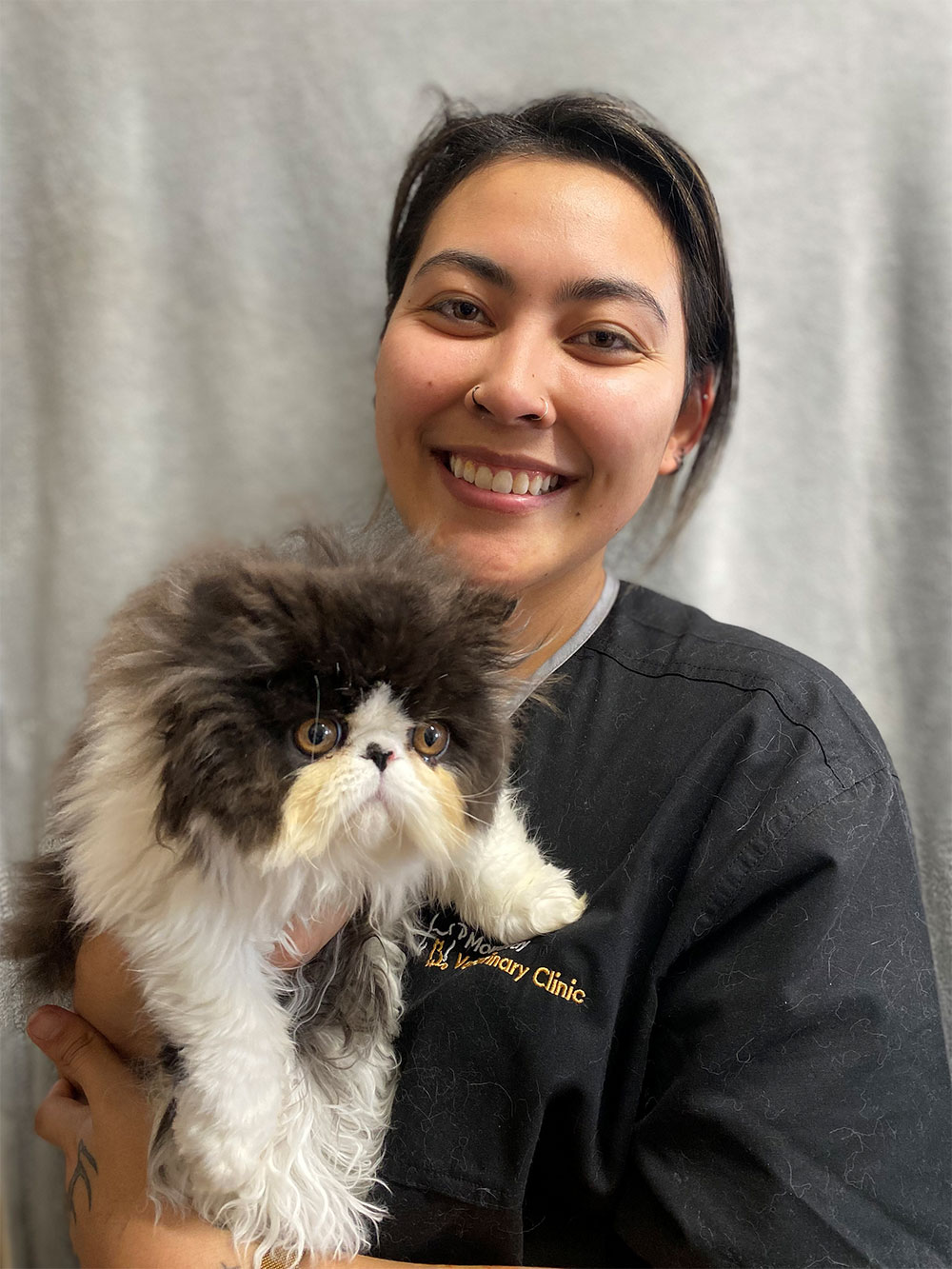 Bree – Nurse
I have been working at MVC since late 2019 after working for a little while in rescue. I have been on and off nursing since i was 16 completing my cert. 2 in animal studies with high distinctions. I am currently working towards completing my cert 4 in vet nursing, which i hope to have completed before the end of 2022.  I have a special interest in dog behavior and training, and in my free time i enjoy training or spending time with my 2 year old English Springer Spaniel named Toby. I also have 2 rescue guinea pigs 'Cloud" and "Dudley" – who have special needs.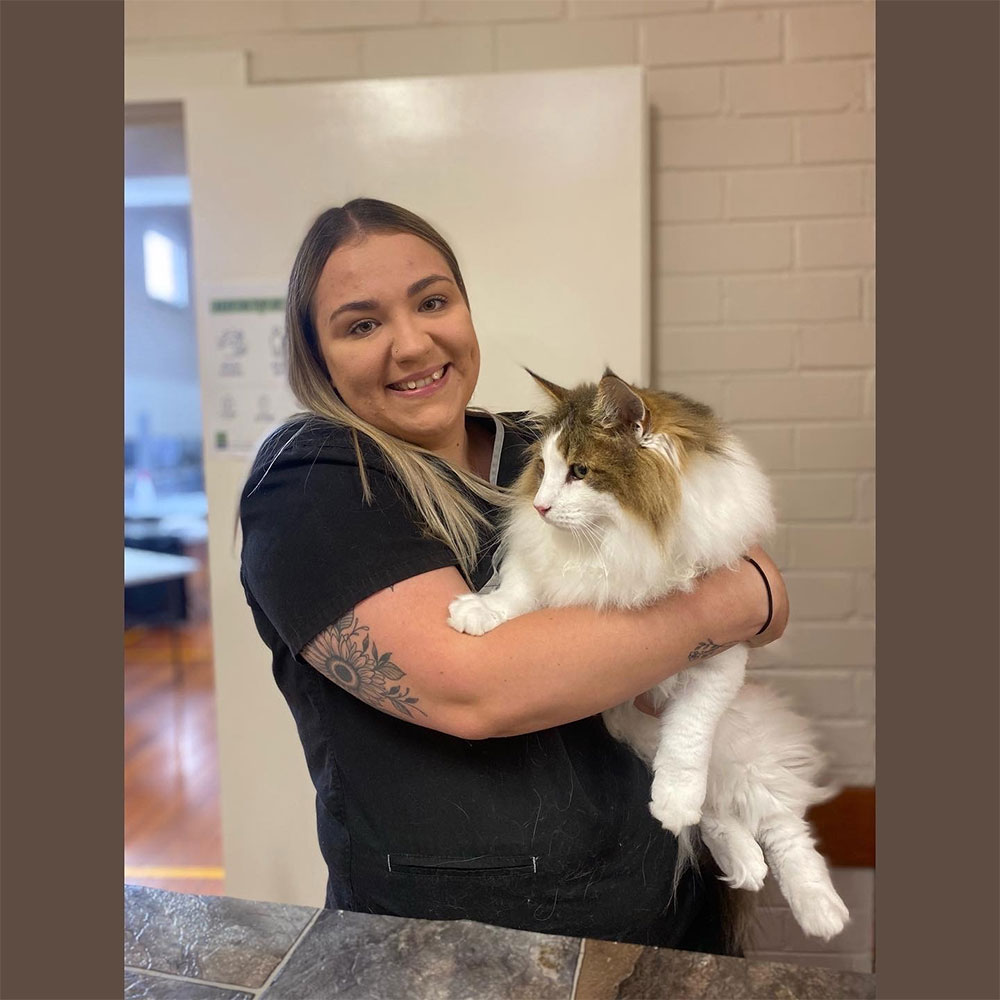 Gabby – Nurse
I started at MVC at the end of 2020 after finishing a zoology degree. I have completed my Cert 4 in Veterinary Nursing and I have lots of animals at home, including 2 dogs, rabbits, chickens, ducks and a lizard. I am also a registered wildlife carer and am passionate about improving wildlife care and treatment in clinic. In my free time I like going camping with my wife.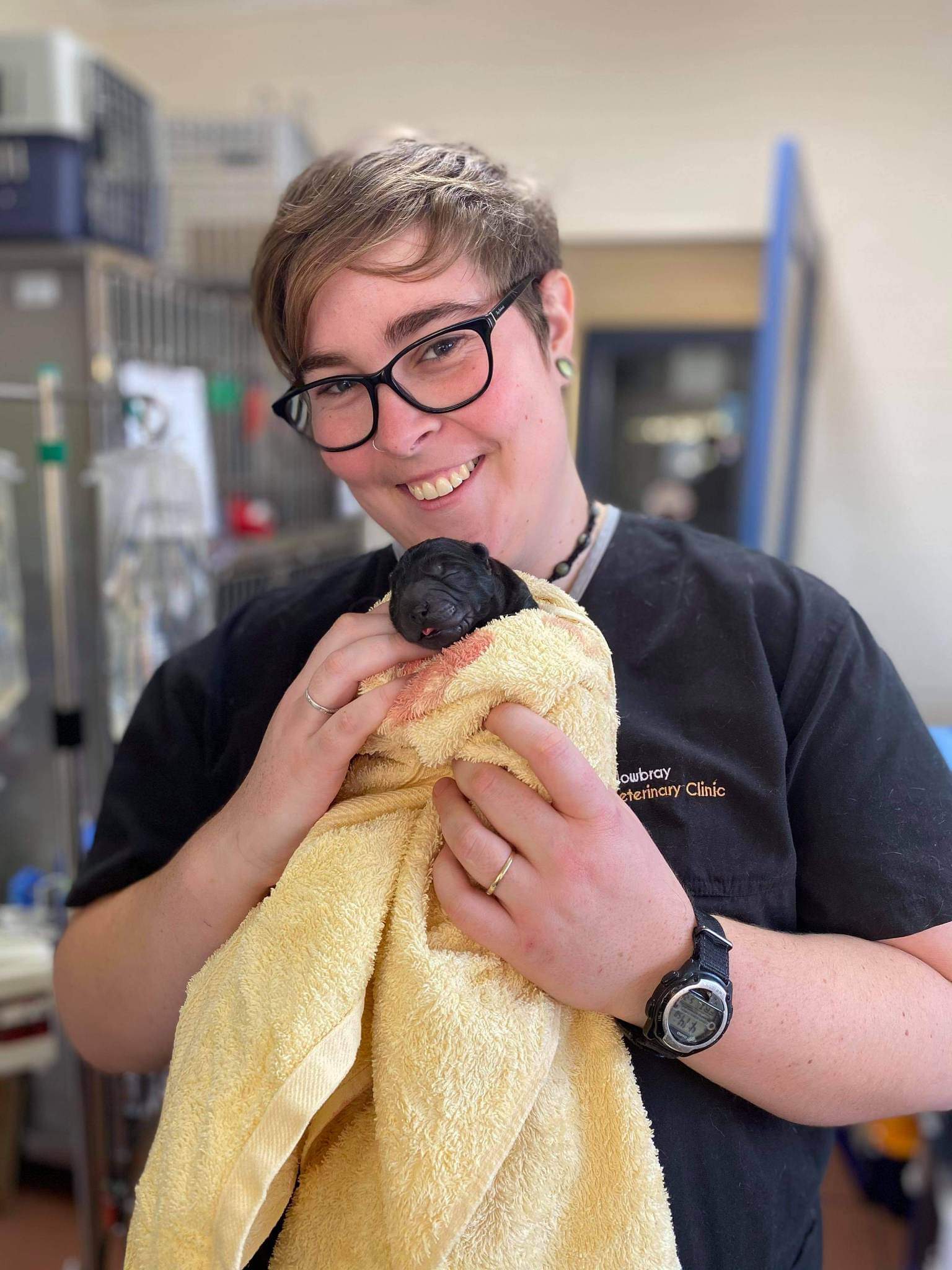 Susanne Thirkell-Johnston – Nurse
I started at MVC in March 2019, but I've been vet nursing for 20 years and like to terrify my colleagues with stories from the "olden days" :-). I am a mum, and married to a farmer, we have several cats dogs and even a pet cow named Mary Lou. In my spare time I like to read.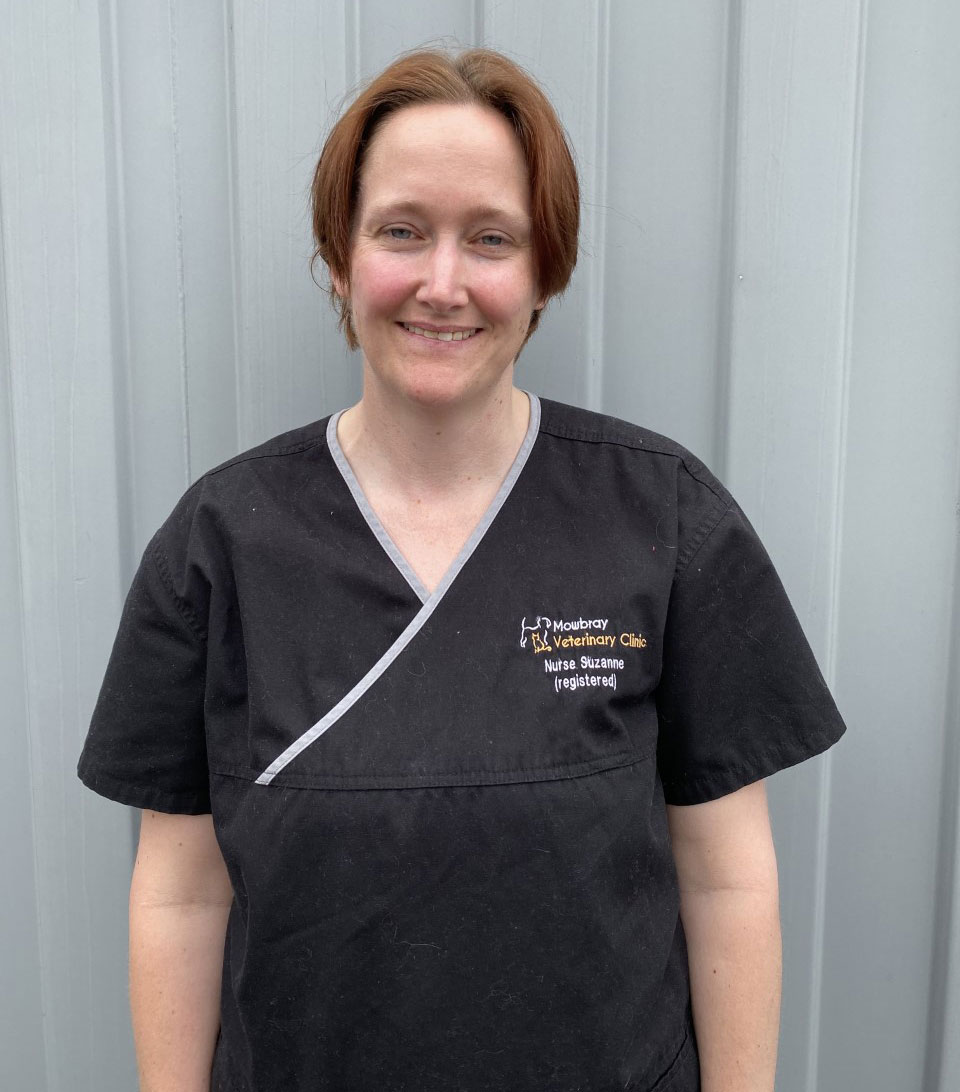 Jacqui – Nurse
I started at MVC in Feb of 2022 after completing Animal Studies Certs 2 and 3 at TAFE last year. I have 1 very Hypo Boxer named Bandit and love playing video games with my 7 yr old son.
Jessie – Nurse
 I've been at Mowbray Vet Clinic since November 2022. After a long career in retail I  made the change to the animal care industry. I own a dog name Poppy and a bird named Coco, both are very spoilt. In my spare time I enjoy going on outdoor adventures.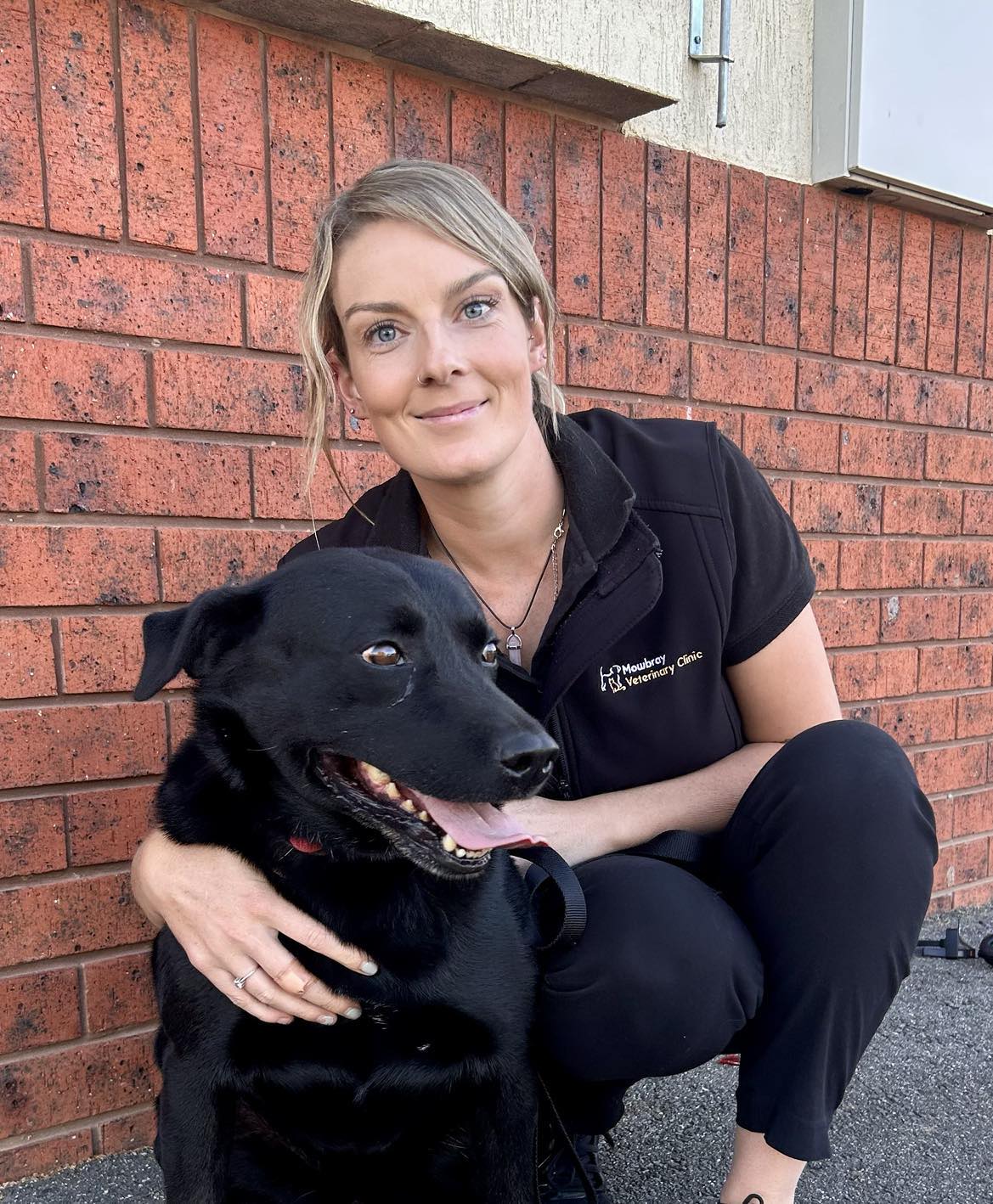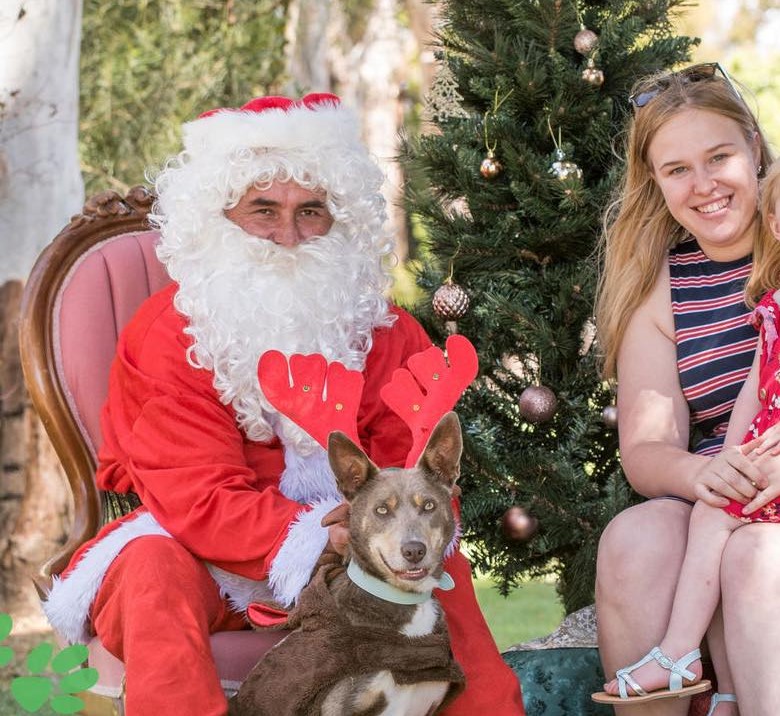 Kiara – Nurse
I started at MVC in January 2021 and I am currently studying my cert 4 in Veterinary Nursing. I have two dogs, Callie and Matilda, a rabbit, Quinn and a cat, Olive. When I am not working I enjoy being outdoors with my dogs and adventuring around Tasmania.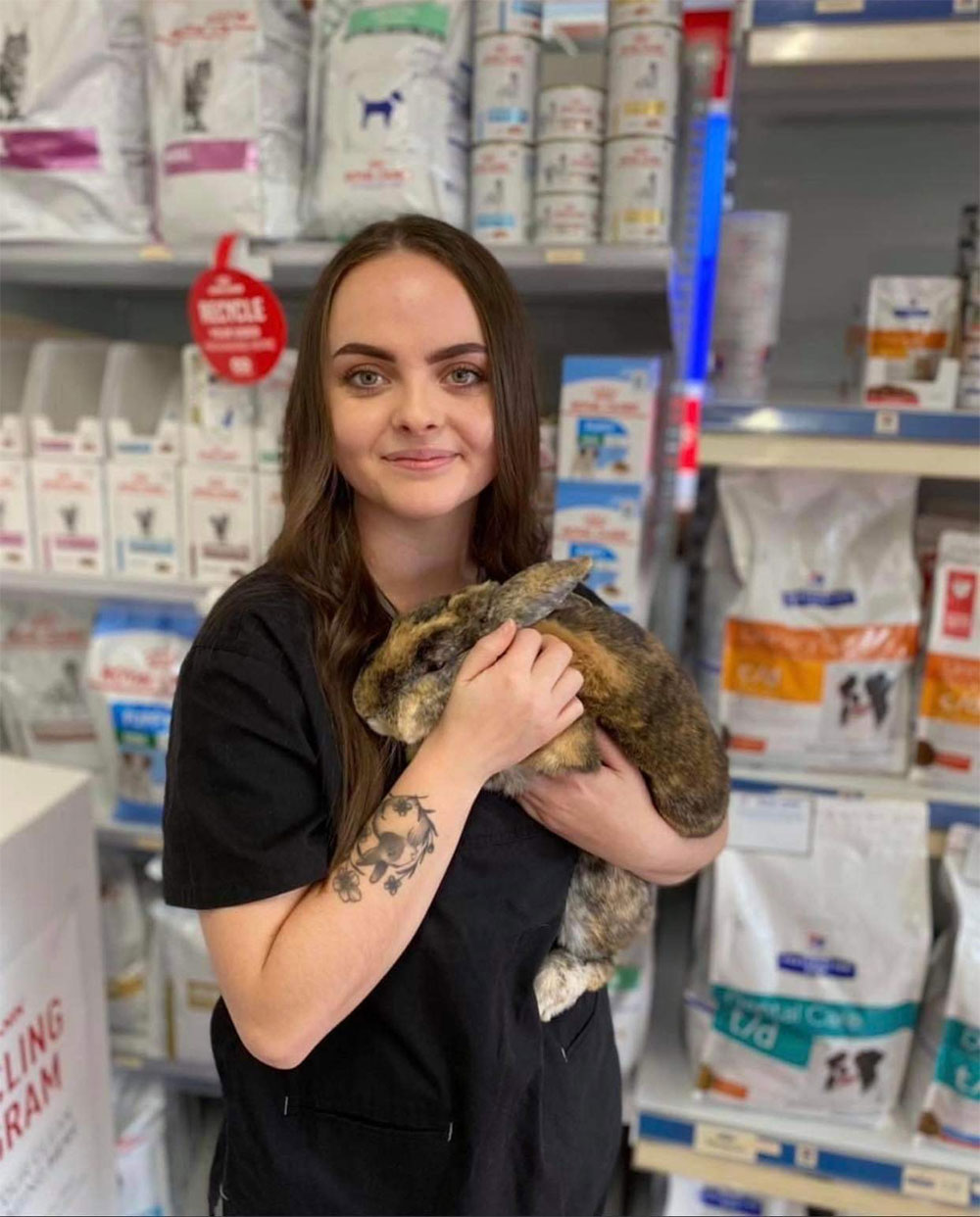 Skye – Nurse
March of 2023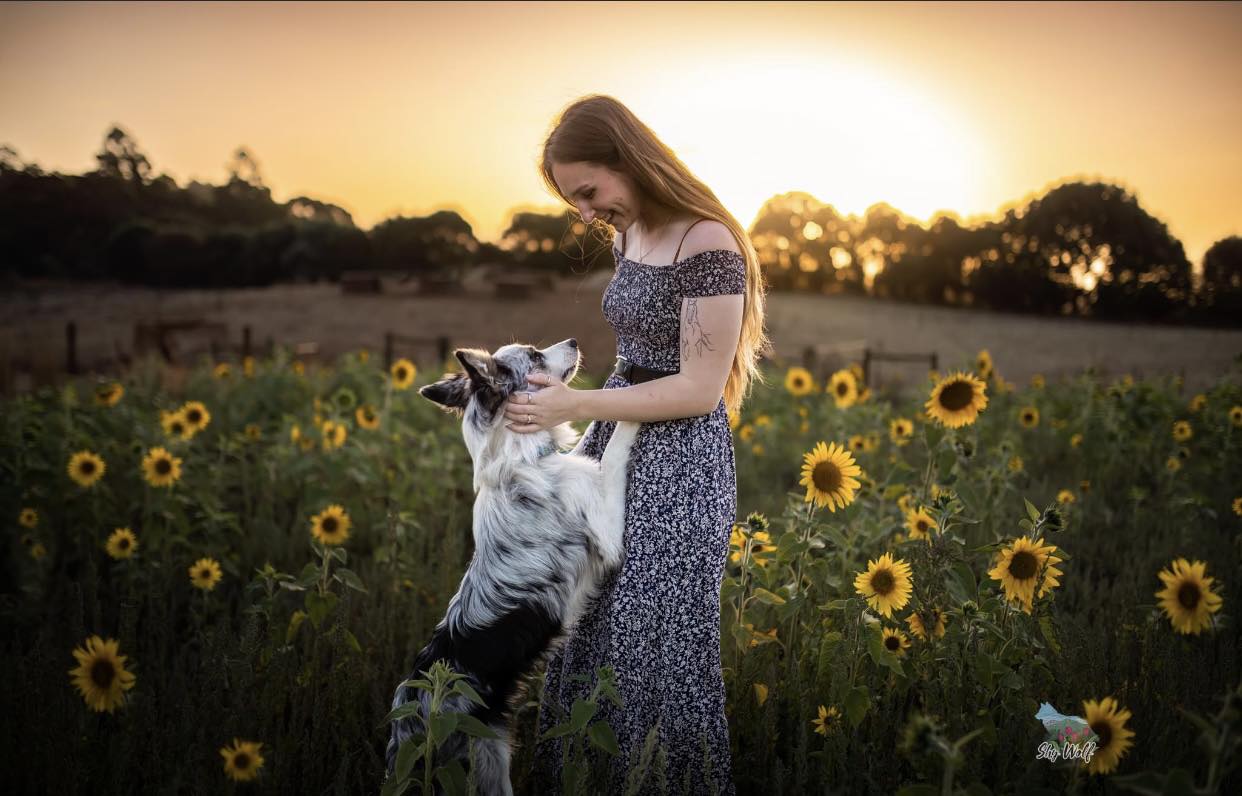 Tiffany – Nurse
I have always loved animals and my dream was to always be a veterinary nurse. I started working at MVC in June 2022, and have thoroughly enjoyed it so far! I have 4 French Bulldogs and a pineapple conure that I adore very much. I have a 10 month old son named Oaklee. In my spare time when I'm not running around after Oaklee, I enjoy playing AFL and heading to the horse races.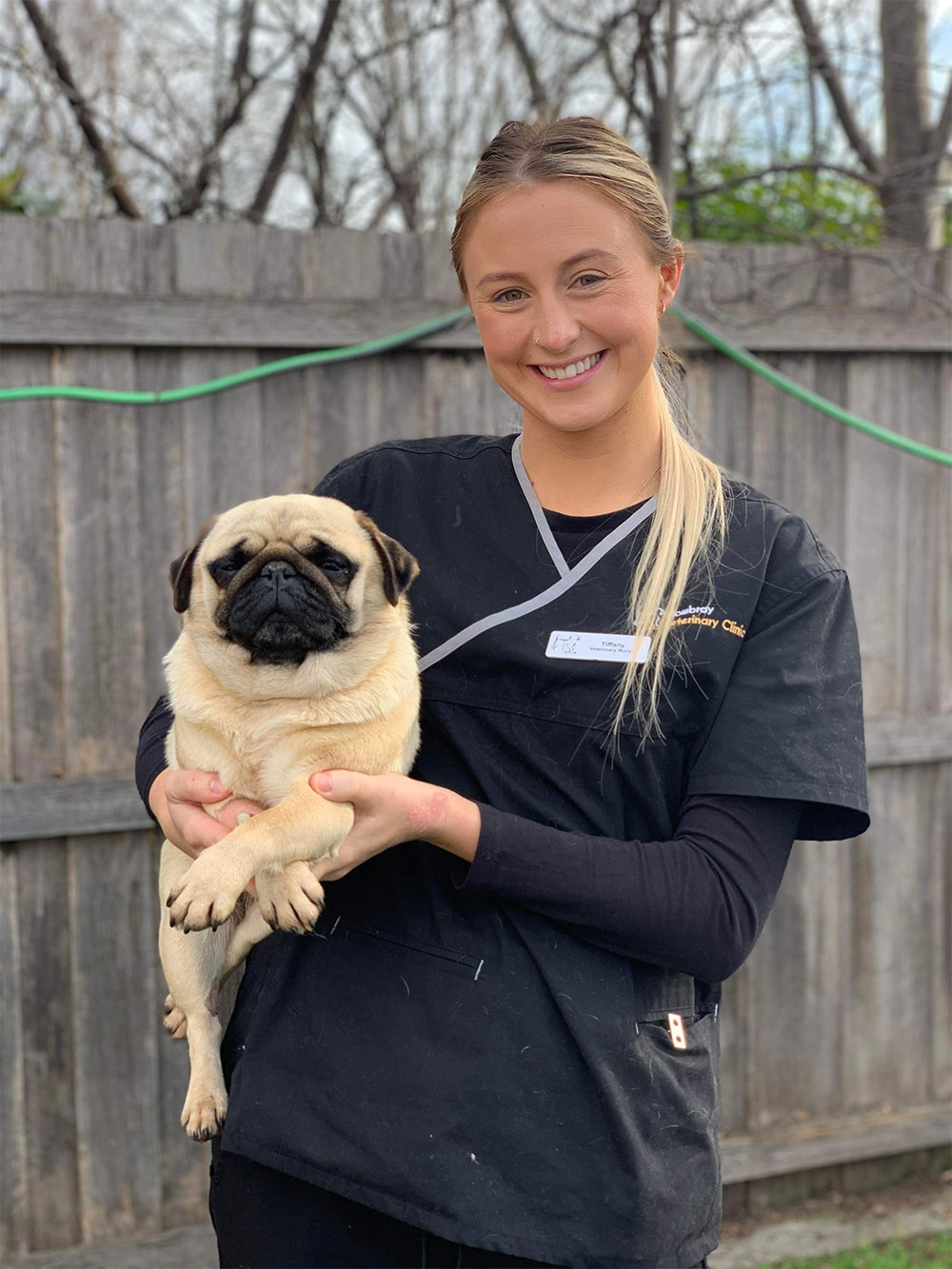 Kara – Head Receptionist
I started at Mowbray Vet Clinic November 2020 after spending 8 months on maternity leave. I'm currently the head receptionist and have been since February 2022. I have 2 dogs, an American Staffy x named Archie and a German Shepherd named Lexi and a 14 year old cat, Bella. In my spare time I enjoy spending time with my family, my husband and my son Elias.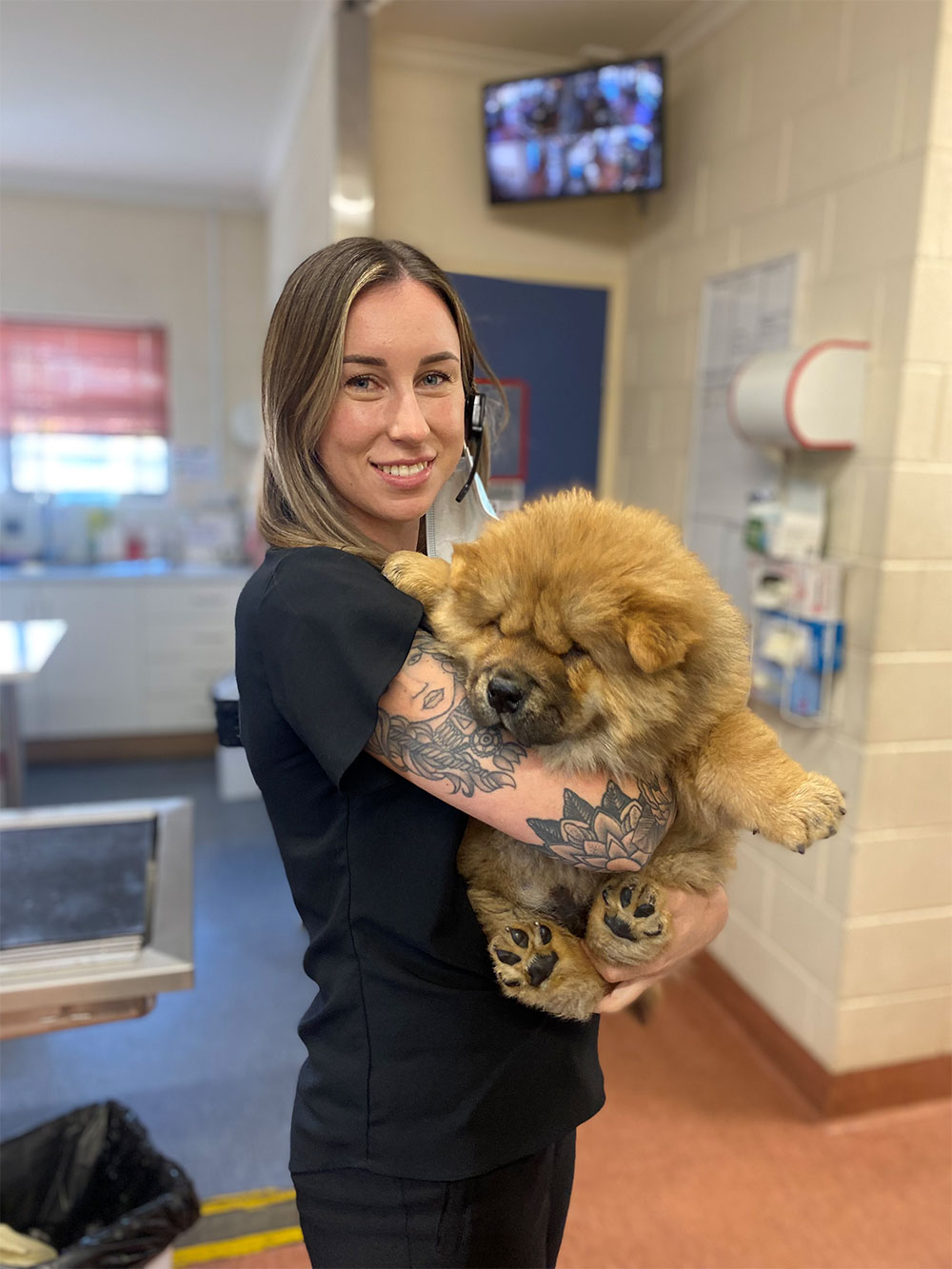 Holly – Receptionist 
I started at Mowbray Vet in September 2022 after spending the last 8 years working in administration. I enjoy travelling, jiu jitsu and spending time with my partner, Shaun & our two Australian Bulldogs, Franklin & Bonnie!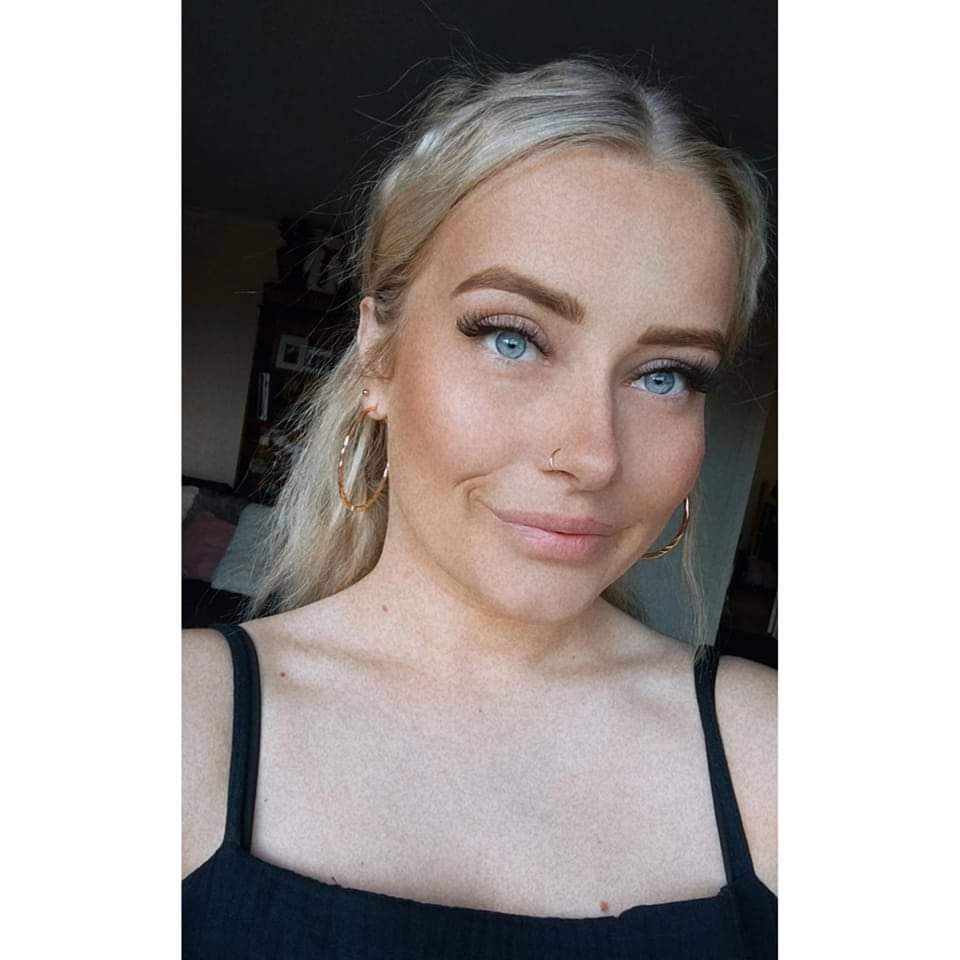 Jess – Receptionist
I started working at Mowbray Vet Clinic in November 2020 after graduating college and completing my certificate 2 and 3 in animal studies. Since working here, I have worked as a nurse and currently as a receptionist. I have a cat named Haylie and I enjoy gyming, cooking and relaxing in my down time.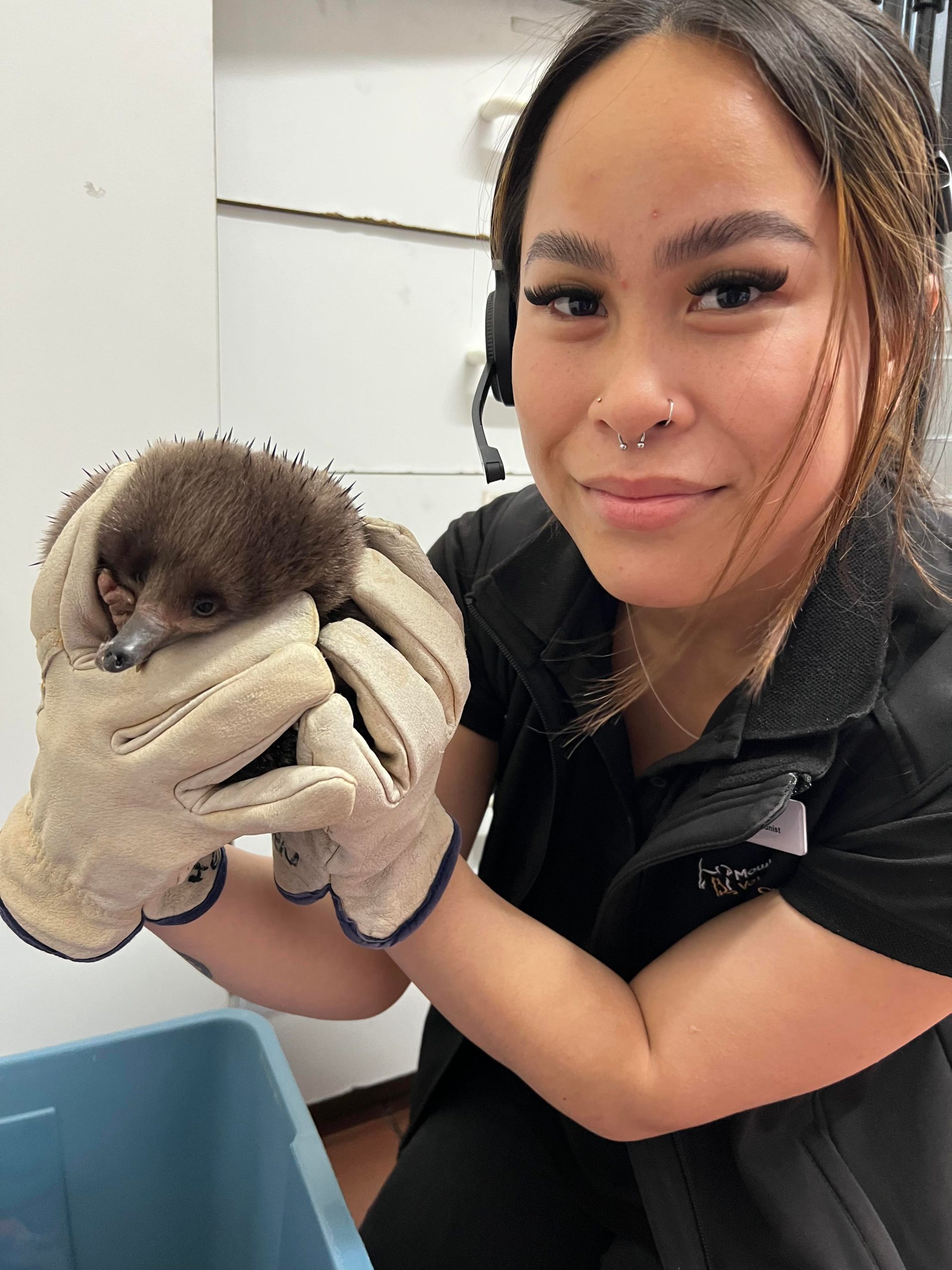 Payment Plans
Payment options for all your vet care needs. Start your pet's treatment now and pay for it over time.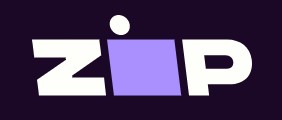 Our Articles
We have a range of articles with information to help keep your pets safe and health.
Check out our blog
Safe Hands
Put your pet's wellbeing in safe hands! From cats and dogs of all breeds and sizes, to rabbits, ferrets and other small furry friends, our local vets in Launceston provide exceptional care for both patients and their families through various diagnostics and treatments.