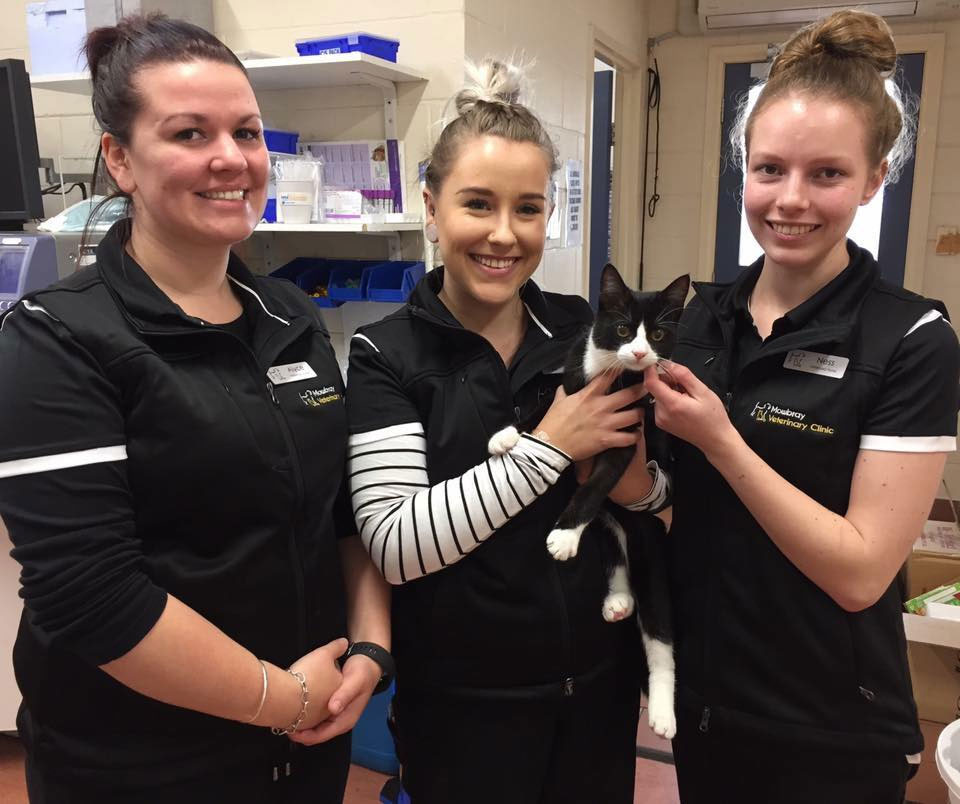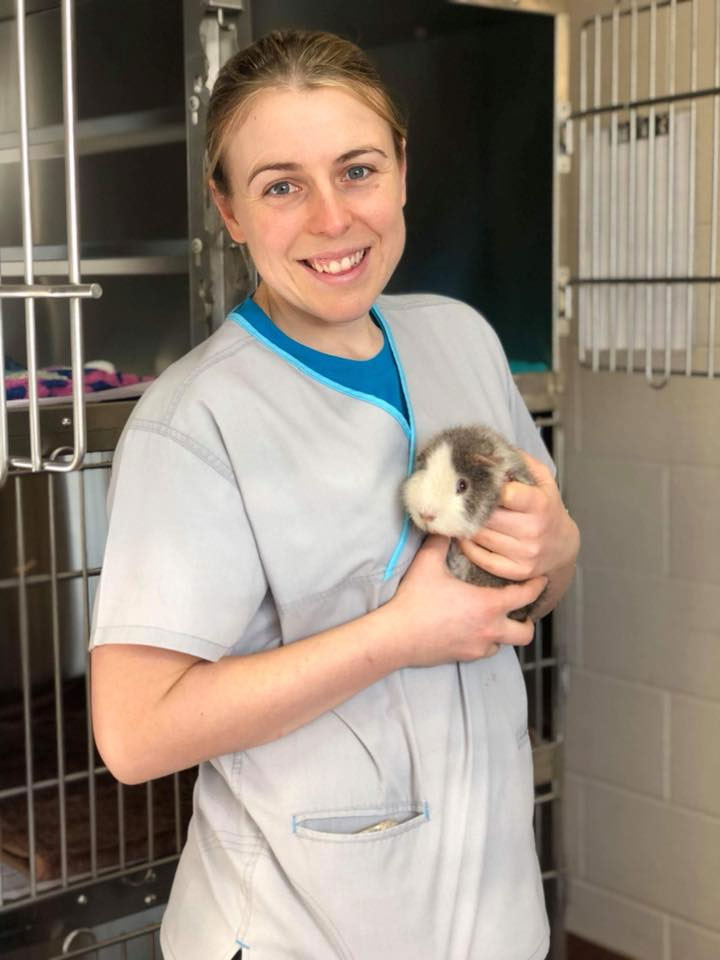 Dr Sally-Anne Richter
Holds a Bachelor of Veterinary Medicine, graduating with Honours from Melbourne University. She moved to Tasmania in 2011 where she began working with Large and Small animals, coming to our Clinic in 2015. In 2015 she completed the Small Animal Surgery Continuing Education course through Sydney University, and has just become a member of the Australian and New Zealand College of Veterinary Scientists and Small Animal Surgery, passing her written and oral exams with highest marks.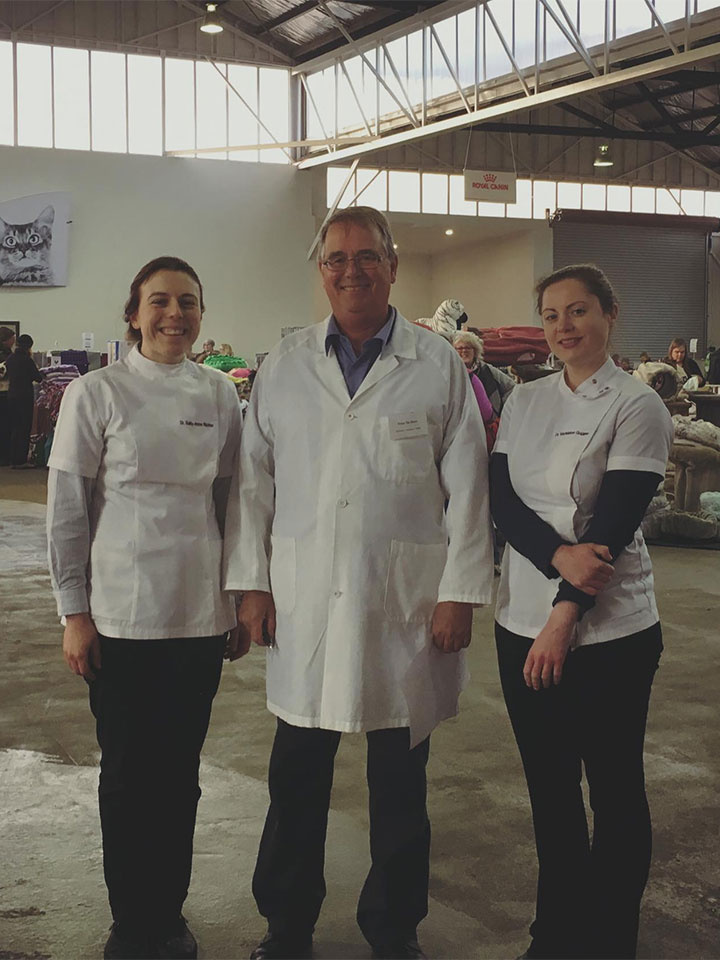 Dr Peter de Boer
Holds Bachelor Degrees in both Veterinary Medical Science and Science from Murdoch University, graduating in 1979. After establishing the RSPCA Vet Clinic in Launceston, he moved to the UK where he worked for 2 years, returning to Australia and opening his own practice in Mowbray in 1986. He moved to a purpose-built practice in 1996 where Mowbray Veterinary Clinic operates today.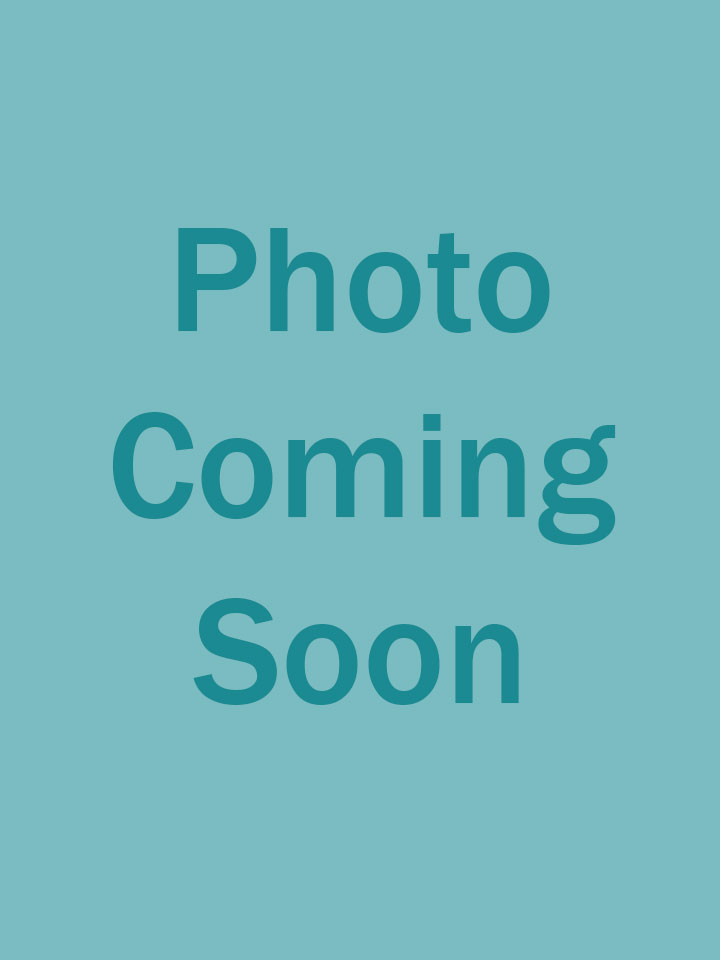 Dr Madeleine Gugger
Holds a Doctor of Veterinary Medicine degree from Adelaide University where she graduated in 2013. Originally from Victoria, she moved to Tasmania in 2014 where she started at our Clinic.
Our Nurses and Support Staff:
Charlee, Liz, Vanessa, Phoebe, Alyce and Olivia are our nurses. Our team of nursing staff all have a passion for animals which translates to amazing care of their patients. Their pets range from reptiles and fish, to cats, dogs, horses and more, with a range of experiences and special interests.
Our Students:
Throughout each year we take on a number of placement students undertaking Animal Studies and Veterinary Nursing qualifications. Certificate I, II and III students are with us for 5 days, and we take twice yearly application rounds for Certificate IV students, who spend 4 months with us.