Full Time Veterinary Nurse Wanted 
​Mowbray Veterinary Clinic is looking for a full time veterinary nurse to join our amazing team of animal care givers.  As a veterinary nurse you will be providing care to our patients, connecting with pet owners daily and assisting vets and other nurses to make a difference.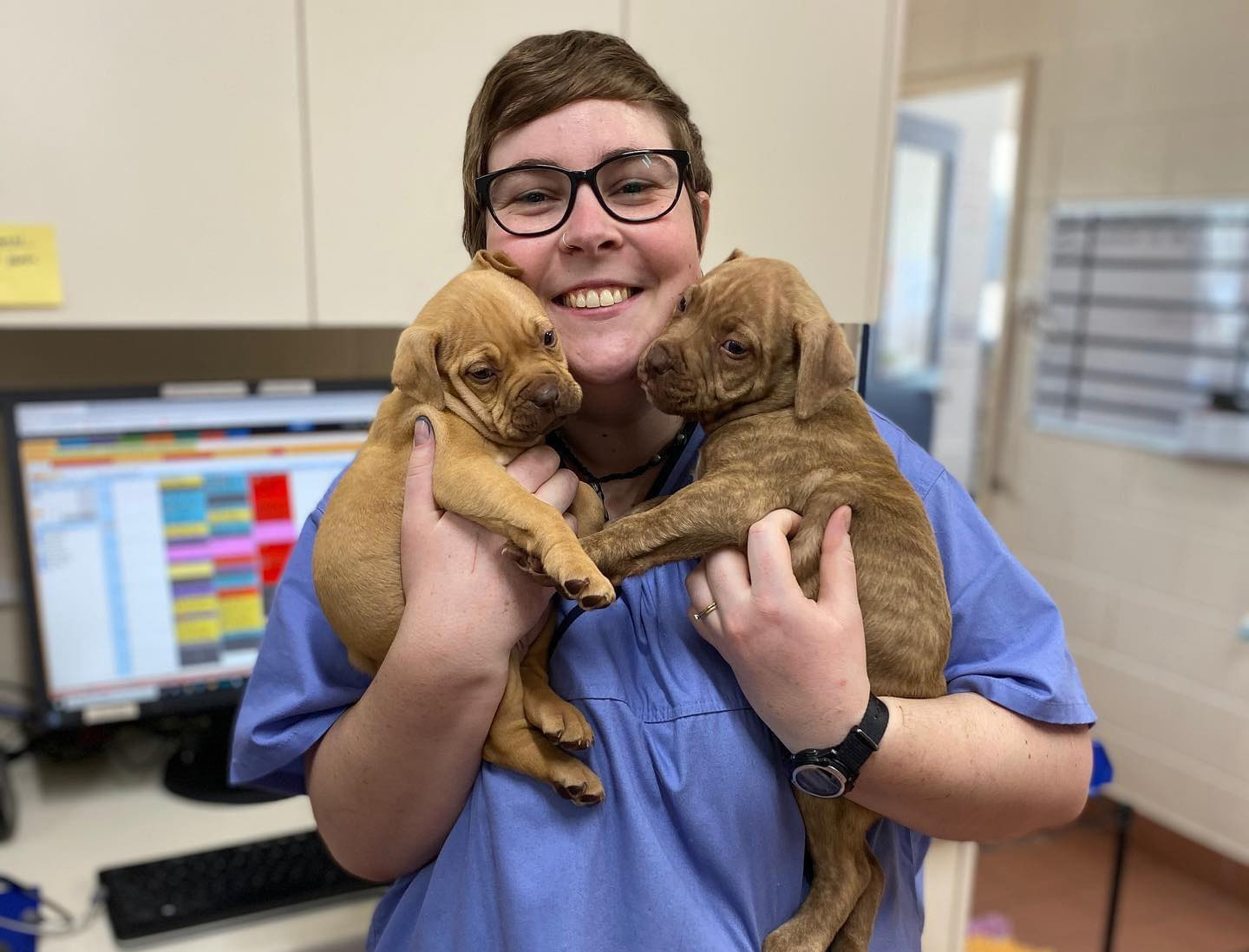 Our ideal candidate will have: 
Certificate IV in veterinary nursing or Certificate III in Veterinary Nursing or Animal Studies 
Excellent communication skills – both verbal and written 
Excellent emotional intelligence – the ability to form connections with clients quickly and get their trust, the ability to diffuse tense or stressful situations, the ability to comfort those distressed or mourning 
Excellent practical nursing skills – the ability to calculate basic drug doses, place iv cannulas, monitor anaesthesia, take x-rays, prepare sterilised kits, give medications, etc. 
Integrity – will be honest and inform our clients with the best options for their pets within their experience level 
Must have a love of animals – this includes patting, comforting, reading animal behaviour, and cleaning up after them too occasionally!
Tasks will include (but not limited to): 
Holding patients for vets and other nurses safely 
Placing iv cannulas 
Calculating basic drug doses and fluid rates 
Administering medications – oral, injectable – iv, im, subcut, transdermal 
Triaging emergencies 
Taking x-rays 
Monitoring anaesthesia 
Writing clinical notes and histories 
Performing clinical examinations 
Performing basic nurse consults 
Performing basic scale and polishes 
Answering and making phone calls 
Processing payments 
Using a database computer system and basic word processing skills 
Billing 
Sharing animal husbandry knowledge and skills 
Cleaning hospital areas 
Start:
ASAP, previous experience preferred but not mandatory – training will be provided to the right candidate 
Wage:
commensurate with experience approx. $18-26 per hour ($35K-50K pro rata) plus super and accrued paid leave each year.  
Hours:
Rotational basis 8 hour shifts between 7:45am and 7:30pm on weekdays; and between 8:30am and 5pm on Saturdays.  May be subject to on-call and/or overtime depending on days. 
Please send your cover letter and CV to Sally-Anne Richter at srichter@mowbrayvet.com.au